Check out our short film series here, with special features every month.
---
On International Anti-Corruption Day, the UNCAC Coalition Working Group on Victims of Corruption is delighted to announce the winners of the Short Film Contest: Unveiling our Stories 'Victims of Corruption'. We are overwhelmed by the enthusiastic participation of so many NGOs and individuals engaged in creating films to spotlight the harmful effects of corruption, giving visibility to its victims. 
A special thanks to our prestigious jury who invested their time to review the films and select the winners: 
Casey Kelso

, Strategy Consultant and Trainer on Human Rights, Ethics & Anti-corruption, and Good Governance

Gillian Dell

, Head of Conventions Unit at Transparency International

José Ugaz

, Criminal Attorney and ex-Chair of the International Board of Directors of Transparency International

Juanita Olaya

, Working Group Coordinator, Victims of Corruption, UNCAC Coalition

Mathias Huter

, Managing Director, UNCAC Coalition

Pisey Pech

, Executive Director, Transparency International Cambodia

Veronique Lerch

, Independent Human Rights Consultant
After deliberation, the jurors have selected 3 winners and 1 honorable mention, with short films of various genres from different regions. Click on each film title to learn more about the filmmakers and the stories behind their creations!
The winners are (in alphabetical order):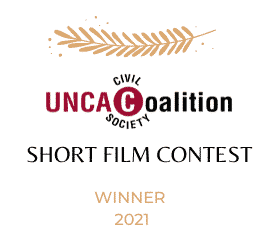 18 Plaintiffs

,

Indonesia (Documentary) – This film demonstrates that fighting corruption is possible for common citizens if they organize themselves: it is a call for action.

I wanted to find a school

,

Colombia (Non-fiction) – This film shows the negative impacts of corruption, depriving future generations of their human rights, stealing the future of millions.

Skyscraper, Georgia (Fiction – Animation) – This film depicts the consequences of corruption and its long-term effects on society as a whole.
An honorable mention goes to:
---
The official selection from which the winners were picked was the following – click on each film title to watch!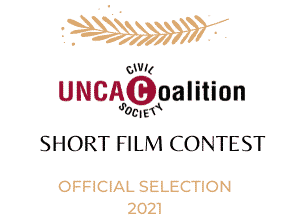 ---
Thank you to all the participants and the jury for making this contest possible!