The legal standing of victims of corruption from countries around the world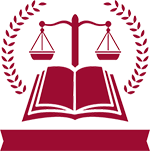 Victims of corruption often struggle to claim reparation for the harm they have suffered. Legal requirements make it challenging for victims to be represented and recognised in enforcement proceedings.
To advance this issue, the UNCAC Coalition Working Group on Victims of Corruption has created a database on national legal frameworks on legal standing, which shows if and how victims of corruption are recognised and/or compensated around the world. This database shares information that illustrates the broad range of practices according to legislative frameworks.
We hope this database will be a resource for NGOs, activists and lawyers across the world to support their advocacy, drawing on examples of other countries, to support the proliferation of cases where collective reparation takes place, and a source of inspiration for prosecutors and judges when considering questions of reparation.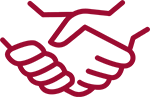 A heartfelt thanks to everyone who has contributed to this database!
Sources
This database is a living platform, so we encourage you to share your knowledge.
Please send us an email to email hidden; JavaScript is required, and we will share with you a questionnaire in English, French, or Spanish, so you contribute country information.
Data has been gathered from legal experts, civil society organizations, academics, and members of our Working Group on Victims of Corruption.
Disclaimer
The UNCAC Coalition accepts no liability for the correctness, completeness, or reliability of the information shared in the Victims of Corruption: National Legal Frameworks Database.
The UNCAC Coalition assumes no responsibility for any direct or indirect loss suffered by users or third parties in connection with the use of the database. Any reliance you place on such information is therefore strictly at your own risk. 
The information contained in the database is crowdsourced through an open-call questionnaire from experts, organisations, and the general public. We make no representations or warranties of any kind, express or implied, about the completeness, accuracy, or reliability of the database or the information or related graphics contained on the Victims of Corruption: National Legal Frameworks Database website page and related documents for any purpose.
Using the Database
The information is presented as follows:
1. Legal standing
1.1 Legal standing for civil society organisations and/or citizens in corruption-related cases
1.2 Type of Cases
1.3 Legal basis under which citizens have legal standing
1.4 Citizens or civil society's intervention in corruption cases in other capacities (e.g. third party contributors, expert input, etc)
1.5 State's entitlement to represent the citizens collectively in corruption cases and whether its intervention excludes direct intervention by citizens
1.6 Legal standing of any foreign government or foreign-based non-governmental institution to bring corruption cases on behalf of this country's citizens
2. Cases
2.1 Existence of corruption-related cases brought to Court by civil society organisations, journalists, or citizens
3. Collective Damage
3.1 Legal instruments that enable claiming reparation, compensation, or restoration of collective damages in any field ( environmental damages, human rights, corruption, among others)
3.2 Procedures for advancing class-actions
4. The Role of the victims of corruption
4.1 Definition of victims of corruption in the country or common definition used by the Courts
4.2 Cases that recognize the role of victims
4.3 Corruption-related court cases (criminal, civil, administrative) that awarded compensation to individuals or to identifiable or non-identifiable groups of victims to repair the damage caused by the corruption offense
4.4 Innovative or effective mechanisms that can be considered good practice regarding the recognition and compensation of victims in corruption-related cases
5. Available information
5.1 Information published by enforcement authorities (including control agencies) about corruption enforcement actions
5.2 Feasible access to information on ongoing or concluded cases
5.3 Ways for citizens or civil society organisations to gather information on whether corruption cases are being investigated or trialed
6. Supplementary information
6.1 Main identified barriers that prevent CSOs, citizens, and journalists from standing as victims of corruption cases
6.2 Other aspects, issues, provisions, or practices linked to the role, recognition, and compensation of victims of corruption
If the information shared should be updated or it is incorrect and/or incomplete please add your comments: