Americas Regional Seat
Government Accountability Project (GAP – USA)'s mission is to promote corporate and government accountability by protecting whistleblowers, advancing occupational free speech, and empowering citizen activists. Founded in 1977, Government Accountability Project is the world's leading whistleblower protection and advocacy organization. Located in Washington, DC, Government Accountability Project is a nonpartisan, public interest group. In addition to focusing on whistleblower support, it leads campaigns to enact whistleblower protection laws both domestically and internationally.
Since its founding in 1977, Government Accountability Project has defended over 8,000 whistleblowers. Currently, Government Accountability Project's team includes upwards of 18 attorneys who litigate claims across a variety of different fields. Government Accountability Project is a one-stop-shop: it makes sure their clients' rights are upheld and uses the truth to hold governments and corporations accountable.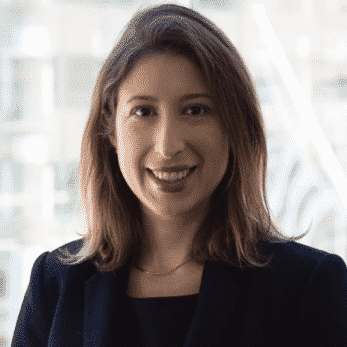 Samantha Feinstein is the Staff Attorney and Deputy Director of the International Program at GAP. She develops and advances whistleblower-rights legislation, represents whistleblower clients, and leads the international program. She leads and participates as a member in thirteen different international and US-coalitions reaching a network of hundreds of organizations working in the transparency, anti-corruption, whistleblower rights, and civil liberties spaces. She has over 19 years of experience – 11 working in international law and development including anti-corruption, international access to justice, good governance, human rights, and humanitarian aid, with a focus on supporting fundraising and competitive proposals.
Before joining the Government Accountability Project, she worked at the American Bar Association (ABA) Section of International Law and the ABA Rule of Law Initiative. Samantha has also worked at various international development organizations including the International Rescue Committee where she managed their Middle East and their East and Central Africa refugee assistance programs, and Banyan Global where she worked as a consultant to help them win a multi-million-dollar USAID global gender project. She also worked in Brussels as Middle East Policy Advisor the Nirj Deva, UK Member of European Parliament (MEP) and Vice Chairman of the Development Committee.
Samantha holds a B.A. in Government and World Affairs from the University of Tampa, an M.A. in International Relations from Hult International Business School in London, and a J.D. from the University of the District of Columbia David A. Clarke School of Law. She is admitted to practice law in Washington, D.C.
East Asia, Central Asia and Pacific Regional Seat
Transparency International Cambodia is the national chapter of Transparency International (TI) in Cambodia and part of TI's global anti-corruption movement that consists of independent national chapters in over 100 countries.
Founded in 2010 with a vision for a better Cambodia that is free of corruption, where the rule of law is strongly upheld, and people enjoy sustainable development and a quality of life, TI Cambodia has since built a strong institution arduously fighting corruption and promoting integrity, transparency and accountability. The impacts of TI Cambodia's work include increased public awareness and engagement in fiscal transparency and accountability, stronger social movement against corruption, increased business integrity and tax compliance, enhanced public institutions' capability and better anti-corruption legislation.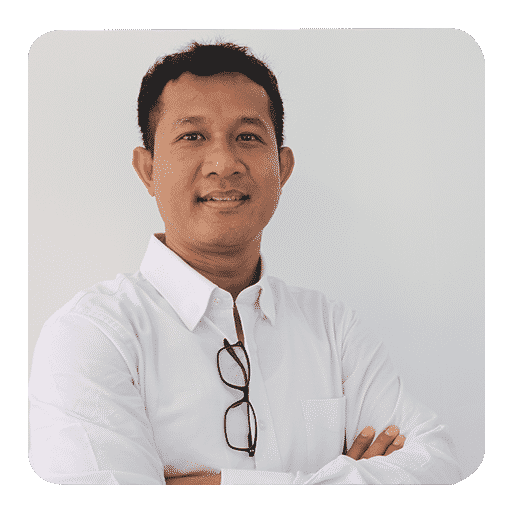 Pisey Pech joined TI Cambodia in 2012 as the Director of Programmes. He led the programme staff to plan and realise the organisation's strategy phase I (2012-2016) and phase II (2016-2019) increasing awareness and engagement by both demand and supply sides on good governance, accountability and anti-corruption. In March 2020, he was appointed by TI Cambodia's Board of Directors as the Executive Director of the organisation.
Pisey is professionally committed to and passionate about economic and social affairs, public financial management, good governance, social accountability and aid effectiveness. He has acquired more than 15 years of leadership and management skills and experience in these areas from various leading institutions including TI Cambodia, BBC Media Action where he served as a projects coordinator (2011-2012), United Nations Development Programme as a project manager (2010-2011), United Nations Educational And Scientific Organisation as a project coordinator (2008-2010), London Borough of Haringey Organisation as a network consultant (2007-2008), and CARE International Cambodia as a project officer (2002-2006).
Pisey holds a Master of Globalisation, Development and Transition, International Relation and Affairs from the University of Westminster, the United Kingdom, and a Bachelor of Arts (Honours) in Philosophy from the Royal University of Phnom Penh, Cambodia.
Europe Regional Seat 1
Sherpa (France), founded in 2001, has set its mission to protect and defend victims of economic crimes drawing on the power of the law and to fight against the new forms of impunity linked to globalization. Its vision is to help build a world where law is in service of a more mindful globalization. Sherpa gathers an expert team of lawyers, using new legal tools, strategic litigation and advocacy campaigns, along with pro bono representation from committed international lawyers. Sherpa has a program on Illicit Financial Flows. Whether linked to corruption or to tax evasion by multinational corporations, illicit financial flows constitute a major challenge to development.
As the first NGO to file a complaint in France against ill-gotten gains cases, Sherpa is active before French courts and authorities on the return of the proceeds of corruption (Rifaat Al-Assad case for example). It has an expertise on the role of financial intermediaries in money laundering and tax evasion schemes and is an active member of the French Tax Havens Platform. Finally, Sherpa also advocates for a better protection for whistleblowers as the founding member of La maison des lanceurs d'alerte, a French NGO created on the issue.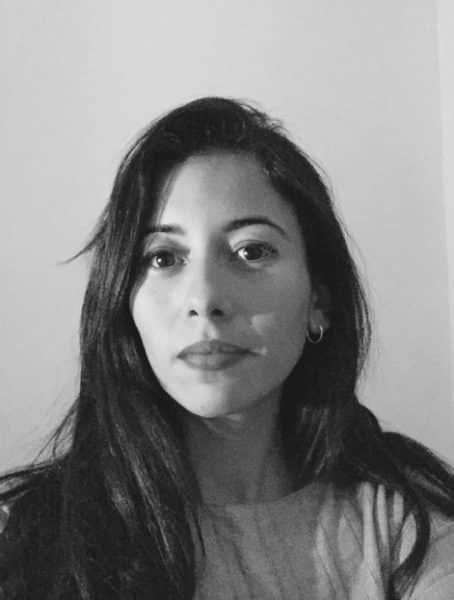 Chanez Mensous is the Advocacy and Litigation Officer for Sherpa's Illicit Financial Flows program. As a lawyer specialized in banking and financial law, as well as a PhD candidate in European law, her research focused on systemic risk, vulnerabilities for the Eurozone financial system and the necessity of promoting a more resilient financial system.
Chanez previously worked for around four years at a bank, within an asset management company as well as in international law firms in Paris and Luxembourg, allowing her to acquire a good understanding of banking and finance-related issues. She is currently working on academic research on the subjects of European financial law and the financial stability of the EU. She also teaches European law, finance and banking regulation at a university level, as well as at Sciences Po Paris.
Chanez joined Sherpa in 2019 as legal advisor at the illicit financial flows department, working on strategic corruption litigation cases and advocacy on anticorruption issues in public policy. She speaks English, German and Arabic.
Europe Regional Seat 2
Transparency International Ukraine (TIU) is an accredited chapter of the global movement Transparency International with a comprehensive approach to development and implementation of change to reduce corruption levels. Within its strategic priorities, TIU aims to mitigate corruption risks at the national and local level by increasing transparency and accountability in authorities' work, engaging the maximum number of allies, and ensuring an effective system of punishment for corruption-related violations.
Since 2014, the organisation has focused on monitoring anti-corruption reform implementation and improvement of anti-corruption policy. TIU played a major part in the launch of the High Anti-Corruption Court and continues to monitor this and other anti-corruption institutions' work.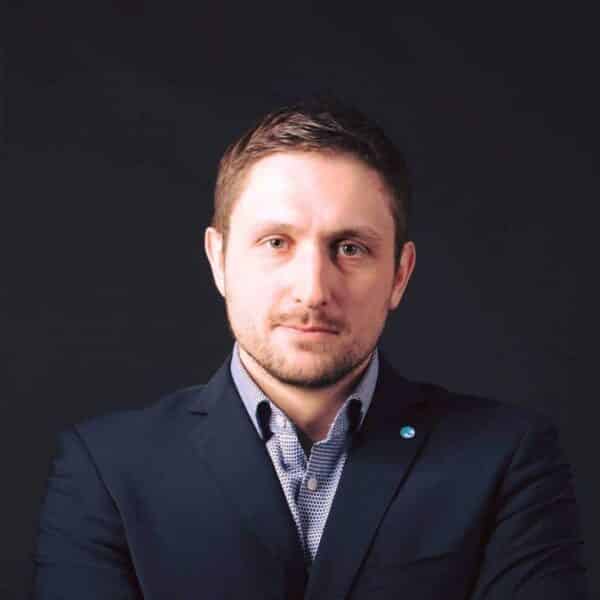 Andrii Borovyk has been Executive Director of Transparency International Ukraine since January 2019 (earlier, in 2016-2018, he worked as Chief Operating Officer in the organisation). Under his leadership, the TI Ukraine team has grown from 18 to 45 people, delivering its goals in fighting corruption. Andrii has dramatically contributed to the institutional development of the organisation, coordinating fundraising activities that secured over USD 2.5 million to the organisation in grants. He was a civic oversight council member at the National Anti-Corruption Bureau of Ukraine (2018) and member of the re-attestation commission within the Prosecutor General's Of ice (2019), member of the anticorruption prosecutors' selection commission (2020). Also, since 2017 Andrii has been a member of ethics committee in Ukrainian Network of Integrity and Compliance. He is a Board member of the CSO "Independent Defence Anti-Corruption Committee (NAKO)".
Andrii has advanced the Ukrainian anti-corruption agenda at the international level and significantly contributed to enhancing worldwide initiatives for corruption elimination by participating in international events and developing working relations with representatives of international institutions. Before taking up a position at TI Ukraine, he worked as a Head of Administration Division in the Reforms and Quality Assurance Unit in the General Prosecutor's Office with a team of Georgian reformers and as an investment analyst. He has valuable experience in business consultation, investment analysis, building business processes in the public sector and capacity development of NGOs.
Middle East and North Africa Regional Seat
I WATCH is a watchdog organization founded after the Tunisian Revolution in 2011. I WATCH is non-profit and independent organization that aims to combat financial and administrative corruption and enhance transparency in political events and electoral process. It has been advocating for more transparency and openness in the work of the government. Starting from 2016, I WATCH started persecuting corrupt businessmen and government members and taking them to the court. The court cases are the results of investigations done by the Yakedh Advocacy and Legal Assistance Center ( YALAC).
In November 2013, I WATCH became official contact point for Transparency International in Tunisia and starting from 2019 I WATCH became an official chapter of TI.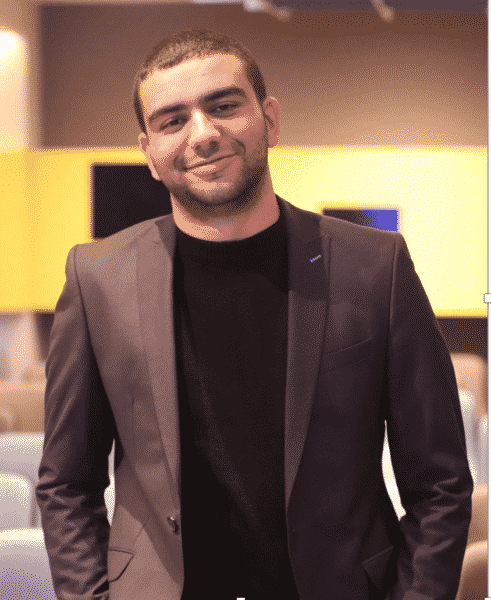 Mahdi Dahech is part of the I WATCH executive team since March 2018. Under supervision of the I WATCH leadership, Mahdi developed many skills related to research, analysis, critical thinking and capacity building. He started as Regional Coordinator, responsible of the I WATCH regional Office in Sfax and covering two other cities' territories. Starting from July 2020, Mahdi is occupying the position of Accountability Program Manager.  The three main axes of the program are: 1- Accountability for public officials 2- Elections 3- stolen assets recovery.
The main objective of the Accountability program is to hold public officials accountable for their action on a national and local level. That's why Mahdi delivered training sessions on accountability to local CSOs and public officials. In addition, he is leading research teams on accountability reports such as the shadow report on the UNCAC,  and the Meters'report about the performance of the government.
During his time in I WATCH, Mahdi delivered several trainings to more than 50 local CSOs and public officials on local governance, access to information, elections and accountability.
South Asia Regional Seat
Transparency International Sri Lanka (TISL) is a National Chapter of Transparency International (TI). TISL raises awareness on the damaging effects of corruption and works with the government, public sector, business and civil society to develop and implement effective measures to tackle it.
Through its Advocacy and Legal Advice Centre, TISL assists victims and witnesses of corruption to access justice. Acting as a watchdog on emerging issues, TISL makes public calls to action from relevant entities. The only non-governmental organisation in Sri Lanka that exclusively focuses on corruption, TISL also undertakes strategic litigation challenging draft laws and in the public interest. TISL's key achievements include its contribution to the drafting and implementation of the Right to Information Act of Sri Lanka including widespread citizen awareness-raising across the country; successfully carrying out Accountability Lab's Integrity Icon campaign in Sri Lanka for three consecutive years; its contribution to the drafting of a Proceeds of Crime Framework for Sri Lanka, and an advocacy and publicity campaign that led to a historic move by five and subsequently more Members of Parliament to proactively disclose their asset declarations publicly.
Sankhitha Gunaratne is the Deputy Executive Director and Senior Manager of Programs at Transparency International Sri Lanka. She is a graduate of the Faculty of Law, University of Colombo, attorney-at-law. A Chevening scholar with a Master of Arts in Corruption and Governance from the University of Sussex, she has also received an award for Outstanding Corruption Analysis from the Centre for the Study of Corruption, as well as the MacFarlanes Prize for best dissertation. She has experience in legal practice in company and tax law, and has worked with multiple governance-related civil society organisations prior to joining TISL.
Her past work within TISL spans from project management to advocacy and community training. Representing TISL, Sankhitha has contributed to the drafting of the Proceeds of Crime framework, right to information, campaign finance and asset declaration laws in Sri Lanka. Her particular focus includes the right to information, election campaign finance, public sector integrity, private sector corruption and international asset recovery, having been an ardent advocate for policy and legislative reform in these areas.
Sub-Saharan Africa Regional Seat 1
Anti-Corruption Coalition Uganda (ACCU – Uganda) was formed in January 1999 and later registered as a Non-Governmental Organisation (NGO) in 2004 with the sole objective of providing a forum through which various anti-corruption actors can enhance their capabilities and act as one strong voice that can effectively engage government on issues of corruption. ACCU works with national Civil Society Organizations (CSOs) engaged in the accountability sector. At the local level ACCU works with and through Regional Anti-Corruption Coalitions (RACCs) that are spread out in the various parts of the country and of recent grass root member organisations.
ACCU's vision is seeing "A transparent and corruption-free society." Our mission is "To empower citizens to actively and sustainably demand transparency and accountability from public and private sectors." ACCU has led various campaigns such as the Black Monday campaign, return our money campaign etc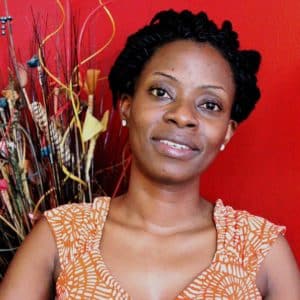 Cissy Kagaba is a lawyer and works with the Anti- Corruption Coalition Uganda (ACCU). Cissy has a considerable wealth of experience in human rights and governance-related issues having worked with the Uganda Human Rights Commission. Her input to Uganda's anti-corruption legislation has seen some of her suggestions get incorporated in the final legislation such as the Whistleblowers Protection Act and the Leadership Code Amendment Act.
Cissy has served as a consultant, trainer and facilitator on a wide range of issues with various organizations such as MS- Denmark's Thematic Program Policy on Anti-Corruption in TCDC Arusha. She has evaluated the performance of Uganda's Accountability Sector, trained local government officials in various districts in Uganda, trained the Uganda Police Force, Faculty facilitator with International Law Institute, Friedrich Ebert Stiftung, etc. She has led various anti-corruption campaigns such as Black Monday; Return our Money campaign, judicial campaign, spearheaded the branding of government drugs, etc
Cissy is also a board member of the UNDP-Government of Uganda Institutional Effectiveness program, and member Partnership for Transparency Fund (Africa Region). She is a regular analyst on governance issues with the print and broadcast media.
Sub-Saharan Africa Regional Seat 2
Since 1997, the Africa Network for Environment and Economic Justice (ANEEJ) has championed the call for stoppage of illicit financial flows from Nigeria and other developing countries to the secrecy jurisdictions in western countries. It has, in the same vein, championed the campaign for the repatriation of looted assets of
Nigeria stashed in Western banks and was active in the call for a UN instrument against corruption, money laundering and illicit financial flows.
ANEEJ worked with over 100 civil society organisations while hosting the Secretariat of the Publish What You Pay (PWYP)Campaign in Nigeria from 2004-2008 and the Nigerian Network on Stolen Assets. The organisation also coordinated CSOs that were involved in monitoring of repatriated Late General Sani Abacha loots under the Public Expenditure Management and Financial Accountability Review (PEMFAR), a tripartite agreement between the World Bank, Civil Society and Nigerian governments. ANEEJ facilitated the Nigerian CSOs engagement in the Second Review Cycle of Chapter II and V of the UNCAC in Nigeria.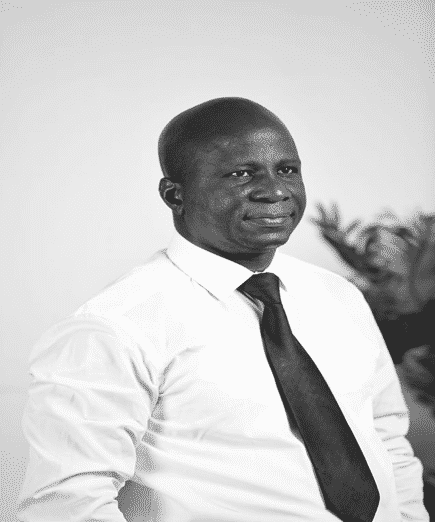 Rev. David Ugolor is the Executive Director of ANEEJ. He has over two decades of working experience on anti-corruption work and also has Master Degrees in Agricultural Economics and the Study of Corruption from the Universities of Benin and Sussex.
He has made several presentations on corruption, Illicit Financial Flows and Sustainable Development at both local and international workshops, and seminars. David Ugolor has participated as a resource person in several UN meetings and also facilitated civil society engagement with Open Government Partnership, currently serving as the Co-Chair of the Anti-Corruption Working Group of the Open Government Partnership Nigeria. David Ugolor facilitated the Pre-Global Forum on Asset Recovery consultation in Nigeria and participated in the GFAR panel debate held in December 2017, in Washington DC.
Rev. David Ugolor is presently coordinating the implementation of independent CSO monitoring of $322.5millions of the Abacha loot which will be used for conditional cash transfer programmes in Nigeria. The Conditional Cash Transfer Programme is one of the key social investment policies of the Federal Government of Nigeria that is targeting poor Nigerians and will help address the issue of reaching the sustainable development goals in Nigeria.
International Member Organisation Seat 1
Access Info Europe is a human rights organisation specialising in promoting and protecting the fundamental right of access to information. Access Info's mandate, as established by its statutes, is to promote and protect the right of access to information in Europe as a tool for defending human rights, for promoting public participation in decision making, and for holding governments accountable.
Access Info was founded on 26 June 2006 by European and international experts in access to information in order to meet the need in Europe for an organisation dedicated to promoting the right of access to information. Established as a not-for-profit, non-governmental association under Spain's Law on the Right of Association, the Ley Orgánica 1/2002, the registration was confirmed by decision of Spain's Ministry of Interior on 2 October 2006 (registration number 587828).
Headquartered in Madrid, Access Info's highly specialised team of around 8 experts in the right of access to information, runs projects across Europe and globally. It is strongly committed to working in partnership with other organisations, and believe in the increased impact that organised networks such as the UNCAC Coalition can have.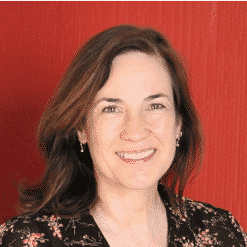 Helen Darbishire is a human rights activist specialising in the right of public access to information, and the development of open and democratic societies with participatory and accountable governments. Helen is currently serving her second term as a member of the Open Government Partnership Global Steering Committee and on the Advisory Board of the International Open Data Charter.
Helen started her career as a project manager at Article 19 (1989-1998), based in London and Paris. Then with the Open Society Institute (1999-2005) she directed programmes on freedom of expression and freedom of information based in Budapest and New York, before founding Access Info in 2006.
Helen has provided expertise to a wide range of non-governmental and inter-governmental organisations, including UNESCO, the Council of Europe, the OSCE, and the World Bank. Darbishire has previously served on the boards of a number of CSOs, including ALTER-EU, Fundación Civio (Spain), DATA (Uruguay), Diritto di Sapere (Italy, of which she is a founder), and the Request Initiative (UK).
International Member Organisation Seat 2
Transparency International gives voice to the victims and witnesses of corruption. We work together with governments, businesses and citizens to stop the abuse of power, bribery and secret deals. Transparency International, the global civil society organisation leading the fight against corruption, brings people together in a powerful worldwide coalition to end the devastating impact of corruption on men, women and children around the world.
Through its International Secretariat in Berlin, Germany, and national chapters in over 100 countries around the world, Transparency International works at the national and international levels to create change towards a world free of corruption. The TI Secretariat focuses on the global and regional fight against corruption and assists national chapters in enhancing their anti-corruption skills. It coordinates initiatives within geographical regions and provides methodological support on the tools and techniques to fight corruption. It also serves as the driving force on international issues such as anti-corruption conventions, and other cross-border initiatives. It serves as a knowledge management centre, capturing and disseminating best practice and developing new approaches to tackle corruption.
Read more about TI's mission, vision, values and guiding principles.

Gillian Dell studied law at the University of California-Berkeley and at the Université Libre de Bruxelles and has a BA degree from Oxford University. Prior to joining Transparency International (TI) in 1997, she worked as a lawyer in a New York law firm; as a research fellow on international trade law issues at the Freie Universität Berlin; as a consultant at the United Nations; and as a law lecturer and administrator at an American university study centre in Berlin. She has also worked with several human rights organisations. At TI she managed the TI International Conventions programme for almost 20 years, covering international anti-corruption instruments including the UN Convention against Corruption. In 2006, together with Kirstine Drew of UNICORN – the Trade Union Anti-Corruption Network, she co-convened the UNCAC Coalition (originally called the Coalition of Civil Society Friends of the UNCAC) and continued to serve as convenor up to the election of the first Coordination Committee in April 2011.
From 2006 – 2018 she led the TI team that served as UNCAC Coalition secretariat, coordinating the Coalition's submissions and activities at UNCAC meetings. She is the author of articles and opinion pieces on international trade, UNCAC and foreign bribery. From 2005 to 2013 and again in 2018 she co-authored TI's progress report on OECD Convention enforcement, now called the Exporting Corruption Report.
Individual Member Seat
Shaazka Beyerle is a senior fellow at the Terrorism, Transnational Crime and Corruption Center, George Mason University, and a senior research advisor for the United States Institute of Peace's (USIP) Program on Nonviolent Action. She's a researcher, writer and educator in nonviolent action, with a focus on anti-corruption, accountability (including linkages to governance, development, and violent conflict) as well as gender and nonviolent action.
She's the author of Curtailing Corruption: People Power for Accountability and Justice. She was previously the lead researcher for a World Bank-Nordic Trust Fund project and co-author of the subsequent report, Citizens as Drivers of Change: Practicing Human Rights to Engage with the State and Promote Transparency and Accountability. In 2016, she was a visiting professor at the University for Peace, and in 2014, testified at a US Congress Helsinki Commission on combating corruption in the OSCE region.
She speaks frequently at conferences, workshops, universities and webinars, such as: Columbia Law School Center for Public Integrity;  George Washington University Law School; Global Partnership for Social Accountability Global Partners Forum; Harvard University; International Anti-Corruption Conferences; ParlAmericas Open Parliament Network; Third Conference of States Parties-UNCAC; Transparency International Summer School on Integrity; and the World Bank Fragility Forum.
Honorary member seat
This seat is currently vacant.