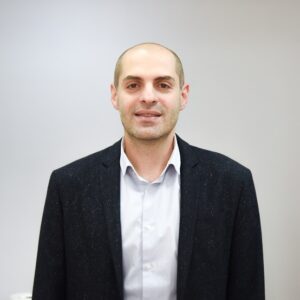 Organization: Transparency International Georgia
Name of Organization's Representative: Giorgi Oniani
Website: www.transparency.ge
Email: email hidden; JavaScript is required
Country: Georgia
Which seat are you nominating for? Europe Regional Seat 2
Profile of Organization
Transparency International Georgia is Georgia's leading anti-corruption watchdog, advocacy-based think tank and local chapter of the global anti-corruption movement – Transparency International.
TI Georgia's main aim is to support building and empowering state institutions, develop good governance and the rule of law, ensure the transparency and direct accountability of the state institutions, support fair and democratic elections (for this aim including election observations) and protect universally recognized human rights.
TI Georgia is committed to eradicating all forms of corruption in Georgia. The efforts in achieving this goal include government monitoring, high level advocacy, mobilizing for change and empowering other anti-corruption actors. In all of its activities TIG undertakes to represent the interests of those who have been or could be mistreated by poor governance. This includes vulnerable social and minority groups, business companies, civil servants, journalists – anyone who is affected by unfair government policies and practices.
Find more at: www.transparency.ge
Organization's Experience
TI Georgia has extensive experience on research and advocacy on issues covered by UNCAC, including (bot not limited to) anti-corruption bodies and policy planning/coordination, transparency in public administration, transparency of party and campaign funding, asset disclosure, prevention of corruption in public procurement, access to information, and integrity in the judiciary. For more than two decades now, our organization's work in these areas has contributed to the improvement of the relevant legislation and practices in Georgia.
TI Georgia is a long-time member of the UNCAC Coalition and has worked actively over the years to promote the coalition's goals at the national, regional, and international levels. In 2021, TI Georgia's short film was one of the winners of the UNCAC Coalition's Victims of Corruption Film Contest.
Top Three Priorities to Achieve for the Coalition
Promote the capacity of CSOs to monitor UNCAC implementation.
Assist research to identify significant gaps in UNCAC implementation (whether it is particular regions/countries or specific issues covered by UNCAC).
Facilitate joint advocacy efforts focusing on UNCAC implementation.
Profile of Candidate
Giorgi Oniani is the Deputy Executive Director at Transparency International Georgia. Giorgi has a diverse professional background of more than 20 years, working on various positions across the Government, Business and Non-Profit sector mostly on Anti-Corruption, International relations and Economic development.
At different times, Giorgi served as Assistant and Adviser to Georgian Prime Ministers (2005-2011), he worked at the National Security Council (2004-2005), and the Ministry of Foreign Affairs (2001-2004). He participated in various reform planning and monitoring processes including setting up and reforming several institutions, including the Office of Business Ombudsman, where he served as the Deputy Ombudsman in 2011-2012.
Since 2015 Giorgi is the Deputy Executive Director at one of the largest and most active NGOs in Georgia – the local Chapter of the Transparency International movement, a leading anti-corruption NGO in Georgia, which has spearheaded Anti-Corruption monitoring, public campaigns and reforms advocacy in the country.
He holds BA in Regional Studies '01 and MSc in International Relations '03 from Moscow State Institute of International Relations (MGIMO) and MA in Comparative Business Economics '09 from University College London (UCL).