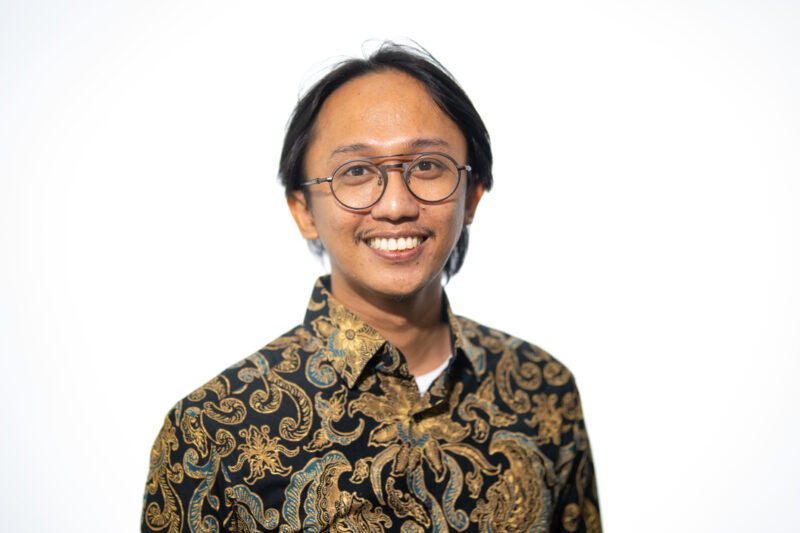 Organization: Indonesia Corruption Watch
Name of Organization's Representative: Wana Alamsyah
Website: www.antikorupsi.org
Email: email hidden; JavaScript is required
Country: Indonesia
Which seat are you nominating for? East Asia, Central Asia & Pacific Regional Seat
Profile of Organization
Indonesia Corruption Watch (ICW) is an organisation that focuses on investigating corruption cases in Indonesia. Since 1998 when ICW was founded, ICW has reported numerous major corruption cases involving public officials and state apparatuses, including police.
Furthermore, ICW has also been involved in promoting anti-corruption and democracy values through policy advocacy. The Law on Public Information Disclosure, Law on Witness and Victim Protection, Law on Anti-Money Laundering, are some of the regulations that ICW has advocated for, to name a few.
ICW acknowledges the hardship of corruption eradication and efforts, that is why ICW not only focuses on corruption cases handling and policy advocacy, ICW also builds and constantly broadens the CSO's network and capacity. ICW has been known to provide capacity building for fellow CSOs, journalists, and students to develop their strategies in combating corruption.
One of ICW's best practices is the development of a platform to facilitate the joint forces between journalist and CSOs in investigating corruption cases, which is called Investigative Journalist Club (Klub Jurnalis Investigasi/KJI). This collective has published several investigative reports and news articles that affect the decision making process to an extent.
Currently, ICW is critically engaging the Government of Indonesia, to push open government agenda through Open Government Partnership that aims to promote open contracting in public procurement. As a result of ICW's commitment, in 2021 ICW, alongside National Public Procurement Agency of Indonesia (LKPP), achieved runner-up position in The Open Government Award.
To better ensure the public procurement mechanism accommodates good governance and anti-corruption values, ICW is now also actively advocating for the enactment of the Public Procurement Bill. Not only that, ICW is also advocating for the enactment of the Asset Recovery Bill, to help strengthen the anti-corruption effort.
Organization's Experience
In 2012, ICW submitted a shadow report for Indonesia's UNCAC Review. The final UNCAC Review for Indonesia from the UK and Uzbekistan then served as policy advocacy material for ICW.
After the UNCAC Review on the Law Enforcement chapter, ICW produced policy papers covering four UNCAC Review topics for the law enforcement side: gratification article, trading in influence, illicit enrichment, state loss article, as well as sentencing gap in the current Indonesia's Anti Corruption Law.  To further excel Indonesia's effort in combating corruption, ICW also currently advocates for the deliberation and enactment of the Asset Recovery Bill, another important effort that is encouraged to be implemented in UNCAC state parties, including Indonesia.
Within the UNCAC Coalition, ICW has joined in various discussions and meetings during the pandemic (2020-2022), as well as become resource person in a discussion related to the independent anti-corruption agency in Indonesia.  In 2022, we joined the Summit for Democracy in Korea to ensure the agenda of anticorruption and the meaningful involvement of civil society becomes one of the international commitments. Recently, in 2023, ICW provided support for the UN Code of Conduct for engaging with NGOs (including the Conflict of Interest's safeguarding).
Top Three Priorities to Achieve for the Coalition
As a CCC member, these are 3 priorities I am aiming for:
Open Contracting in Public Procurement. Public procurement is the most corrupt sector that is handled by law enforcement Indonesia. Currently, ICW is pushing the government to integrate the data between Beneficial Ownership Data with Vendor Performance Data. Through Open Government Partnership, we build a collaboration with the National Public Procurement Agency of Indonesia (LKPP) to advocate this issue.
Meaningfully involving victims of corruption in the anti-corruption efforts. Every corruption case handled by Law Enforcement neglects to see the impact of corruption for the citizens, including their quality of life that is threatened due to corruption. In 2021, ICW conducted an advocacy to ask for compensation from the Government of Indonesia to provide remedy for victims of corruption.
Contribute to the discourse of the establishment of the International Anti-Corruption Court. Indonesia had a concrete experience of having a corrupt leader that never went to trial. We aspire that advocacy in global level will prevent the recurrence of this kind of regretful experience.
Profile of Candidate
Wana Alamsyah holds a Bachelor's Degree in Computerised Accounting. In December 2023, Wana graduated from the Managing Global Governance (MGG) Academy in Germany held by IDOS (German Institute of Development and Sustainability).
He is a Head of Knowledge Management Division in Indonesia Corruption Watch (ICW) with eight years of experience working on anti-corruption and democracy in the organisation. Wana's daily scope of work is to implement works related to knowledge management including collecting, managing, and sharing products of knowledge that are produced by seven divisions in ICW.
With his experience participating in cybersecurity training in 2019 in the Philippines, Wana is also responsible to provide assistance on digital security of the organisation, ICW's staff members, and partners. Wana specialises in conducting investigations in the public procurement sector using Open Source Intelligence (OSINT). Wana is also a trainer of access to information, investigation, and cybersecurity.
Currently, Wana is conducting advocacy related to public procurement issue which one of its mandates is to collaborate with internal auditor to improve capacity of auditor to monitor potential fraud in procurement. One of his highlighted works include investigation on potential state loss in the procurement of reagents (PCR testing) during COVID-19 pandemic together with Investigative Journalist Club (Klub Jurnalis Investigasi/KJI). He was the initiator of "Monitoring Marathon" conducted by ICW to increase the awareness and engage the citizens in conducting monitoring for public procurement.