15 April 2021 –
As part of the 2021 OECD Global Anti-Corruption and Integrity Forum, the UNCAC Coalition and Access Info Europe hosted a virtual session on 'Transparency to Fight Corruption in Post-Pandemic Development.' The time to advance transparency globally is now: the UN General Assembly will hold its first-ever Special Session against corruption in June and the implementation of transparency provisions contained in the UN Convention against Corruption leaves much to be desired. Furthermore, the Covid-19 crisis has highlighted what an essential role transparency and public access to information play. They are necessary to detect and prevent corruption and other wrongdoings, hold perpetrators to account and ensure that funds are not diverted but rather, spent as intended.

Speakers discussed the pressing need to advance transparency and to protect the right of access to information, identifying what they perceive to be key priorities:
Alfredo Durante Mangoni, Chair of the G20 Anti-Corruption Working Group (ACWG) and Coordinator for Anti-Corruption at the Italian Foreign Ministry highlighted the need for understanding ever-changing forms of corruption. Nowadays, complex corruption schemes often cross borders and involve criminal groups – one area the Italian G20 presidency will be prioritizing, alongside fighting corruption in sports and encouraging cooperation with the private sector.
While the UNGASS' Political Declaration does not yet express the full potential for bold anti-corruption and transparency commitments, Mr. Mangoni highlighted that 2021 is a "golden year" in the fight against corruption and that great multilateral strides have already been made. He identified several core opportunities for building momentum: the promotion of beneficial ownership transparency practices for all companies and establishing minimum standards of compliance in this regard; as well as maintaining the independence of audit and oversight bodies – no easy task for platforms like the G20 which bring together countries with diverse legal traditions.
Anamarija Musa, Associate Professor at the Faculty of Law, University of Zagreb and former Croatian Information Commissioner (2013-18) drew on her personal experiences as the inaugural information commissioner in Croatia to express her strong conviction in high levels of transparency in public office. Continuous support for civil society and journalistic efforts, including by advocating for their protection is crucial, since those who shed light on corruption scandals sometimes pay with their lives. Establishing minimum standards for data transparency may also become problematic if it results in the lowest common denominator being agreed upon, and thus disregarding the exemplary efforts of several countries which have already made significant progress in this respect.
Ms. Musa emphasized the need for concrete best practices, good examples, training programs and educational materials to promote and explain transparency to public authorities who should embrace that disclosing information can be used to positive ends, and not necessarily against business interests. At a technical level, public authorities struggle to understand the many benefits of open data, and having met much resistance in her function as Information Commissioner in a country with over 6000 public authorities ranging from hospitals to schools, she contends that recognizing the value of transparency is a long-term exercise with government authorities. Information commissioners can be one of the cornerstones of anti-corruption policies, promoting access to information and open government partnership initiatives, and acting as an independent governmental 'watchdog.'
The speaker's top priorities for advancing access to information and transparency within the international community include encouraging countries to look at existing good practices of the rule of law and transparent institutions as a standard to go by, as well as supporting investigative journalists and specialized civil society organizations which draw our attention to important issues by sharing information. Moreover, the private sector should have just as strong an interest in transparency as public authorities: it is in business' interest to know whom they are conducting business with.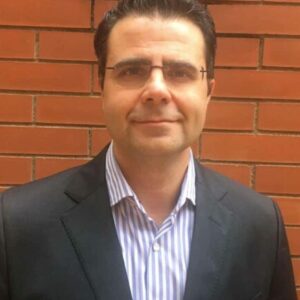 Antonio Baquero Iglesias, European Editor for the Organized Crime and Corruption Reporting Project (OCCRP) and lead reporter on OpenLux referred to his work on the OpenLux archives (mentioning specific case studies such as Alejandro Betancourt and the 'bolichicos') which expose Luxembourg as a safe haven used by kleptocrats, criminals and oligarchs to register their companies in the heart of Europe. In 2018, Luxembourg agreed to create a database with information on the ultimate beneficial owners (UBOs) of companies within its borders, but the register crucially lacked the option to conduct a search on the basis of an individual's name (this was only possible via company name or registration number), further complicating the work of investigative journalists. He stated that open registries are crucial in the fight against corruption, and that trying to combat corruption without respect for transparency could be likened to "trying to eat soup with a fork."
Moreover, transparency does not only concern journalists and civil society. The private sector and 'white-collar criminals', such as lawyers and accountants facilitating corrupt transactions also need to be held accountable. Yet seldom are these individuals successfully prosecuted, with countries continuing to benefit from the industry of secrecy, and the investment that follows from it. Mr. Iglesias hopes for clear and reliable registries of ultimate beneficial owners in the near future. Beyond this, data must be correctly verified in order to be valuable. Educational efforts on transparency and accountability, in the interest of the entirety of society, can help us achieve real progress.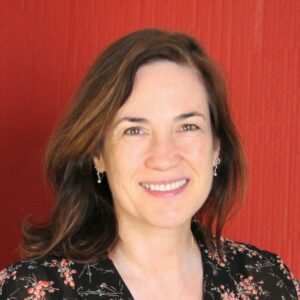 Helen Darbishire, Executive Director of Access Info Europe and Chair of the UNCAC Coalition spoke about the importance of generating political will to reach the requisite levels of transparency and scrutiny by journalists and civil society. While pandemic times have built momentum by clearly displaying how vital transparency in public procurement is, the OpenLux investigations revealed that the quality of data contained in registers, beyond its accessibility and openness, are just as important. Using information gathered from journalistic investigations and calling on the experts in international fora to assume leadership roles is the next step.
Drawing on the points made by fellow speakers, Ms. Darbishire outlined three actions countries can take to advance efforts on access to information: establishing entire company registers (and not only beneficial ownership transparency), maintaining independent oversight, and roping businesses in on discussions about transparency, with the private sector standing to gain just as much from transparency in post-pandemic development.