---
Please present yourself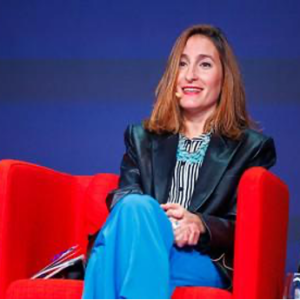 I am Natalia Carfi, ED of the Open Data Charter since 2021. I have worked at the Open Data Charter since 2018, having been first its Deputy Director.
Prior to this, I worked as the Open Government General Director for the Argentinian National Government and prior to that as the Open Government Director for the Chilean National Government.
I have been involved in open data and open government work since 2011 in other different positions.
Since October 2022 I am also part of the Open Government Partnership Steering Committee representing civil society organizations.
What motivates you/inspires you to work in anti-corruption?
I believe that corruption erodes democracy and this is one of the main reasons the work on this field is critical. From our open data perspective, we have been able to add a tech layer to the work on anti-corruption that I am very proud of.
What is an anti-corruption achievement you are proud of?
The creation of the Open Up Guide on open data to combat corruption is one of the things I am most proud of as part of the Open Data Charter. This tool helped organize the regional conversation for the PIDA program and served as an umbrella for its creation.
What are your organization's main goals?
The Open Data Charter is a collaboration between over 170 governments and organizations working to open up data based on a shared set of principles. We promote policies and practices that enable governments and CSOs to collect, share, and use well-governed data, to respond effectively and accountably to the following focus areas: anti-corruption, climate action and pay equity.
Our vision is a world in which governments collect, share and use well-governed data, to respond effectively and accountably to our most pressing social, economic, and environmental challenges. We want this to happen by default unless it would demonstrably infringe human rights.
Specifically, we want:
Public officials to balance the tradeoffs between advancing transparency and accountability using data and protecting the rights of people and communities
Citizens to be able to easily see and influence what their public officials do, and to trust their institutions
People to be able to use openly available data and accountable automated tools to access equitable public services
How does your organization operate?
In our efforts to encourage a shift towards governments being "open by default", we have learned that publishing data to solve specific policy problems is more effective than doing so in isolation. "Publish with purpose" creates more incentives and momentum than "publish and they will come".
To this end, we focus on encouraging governments to take small steps that yield quick wins. We support reformers in government and their partners to prioritise opening up and using quality data to help address globally relevant problems and to develop a trustworthy data governance framework to achieve this goal.
There are two main strands to our work – articulating global norms and helping governments translate them into concrete reforms which work for their context. What we learn from this implementation is fed back into our advocacy for a global standard.
Articulating norms
We work with our network of government adopters and international bodies to show how good data governance can address global policy goals, and help build field partnerships to ground open data norms in culture and practice. We prioritise collaboration with organizations working on other data rights – like privacy – to ensure our calls for reform are mutually reinforcing. Through these partnerships, we help governments to strike a balance between advancing transparency and accountability using data and protecting human rights.
Demonstrating impact
Alongside this, we lobby and support governments to implement reforms based on open data rights principles that yield tangible benefits to citizens (see audiences below). We also partner with field experts to develop practical guidance on how to implement rounded open data policies and practices, that explicitly recognise the importance of data rights and risk mitigation, and connect governments with experts in governing data inclusively and accountably. By focusing on delivering social and political benefits, we create a positive feedback loop which gathers lessons from effective policy solutions, builds stronger institutional support globally, and broadens the coalition for purpose-driven, balanced access to and use of data.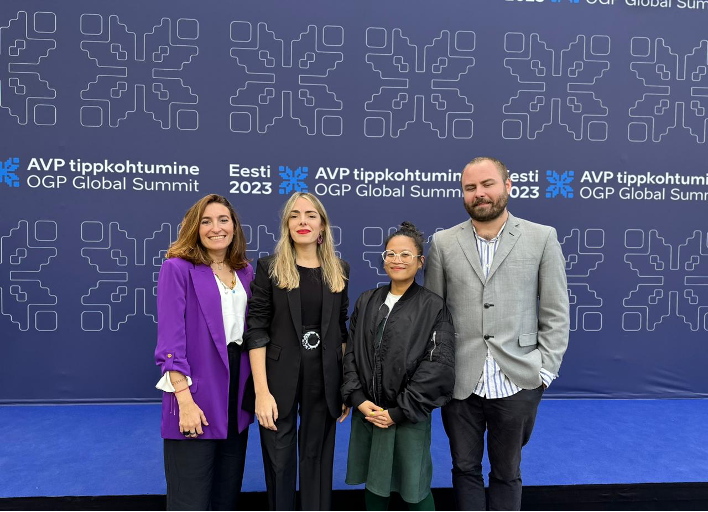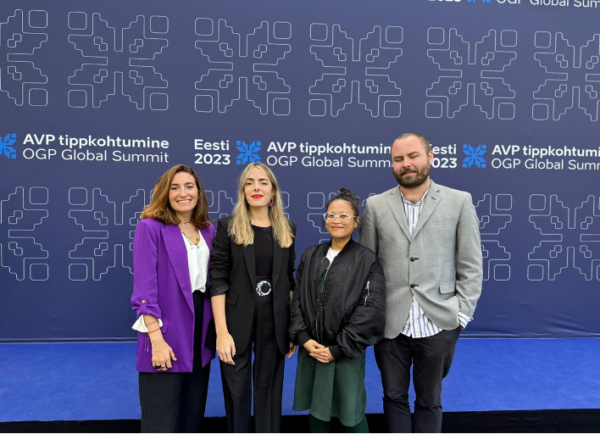 What are the biggest successes your organization has accomplished in the field of anti-corruption in the past years?
We created the Open Up Guide on Open Data to combat corruption, a tool that identifies priority datasets, open standards and open data use-cases that governments, civil society and other stakeholders can focus on to tackle corruption at all levels and to respond to increasingly complex corruption networks.
The 30 high value datasets that comprehend the Open Up Guide have been selected as the baseline for the Hemispheric Program of Open Data to Combat Corruption (PIDA for its Spanish translation) of the Organization of American States (OAS), voted to come into force by the full OAS general assembly in 2018.
Why is it important for you to be part of the UNCAC Coalition?
As I said before, ODC understands that collaboration is critical to any type of work so becoming part of the UNCAC Coalition was a natural decision for us as it opened up a huge universe of discussions to learn from, events, other organizations, etc. We are able to learn and also share our knowledge, and that is the way that ODC works.