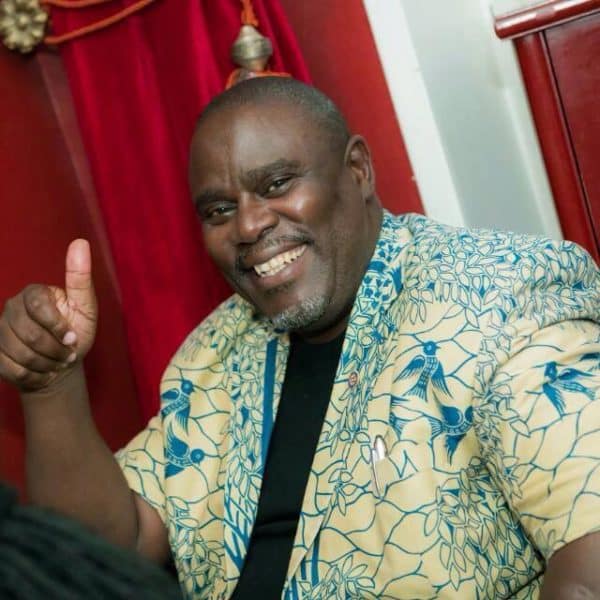 Organisation: Water Governance Institute (WGI)
Name of Organisation's Representative: Bazira Henry Mugisha
Website: www.watergovinst.org
Email: email hidden; JavaScript is required; email hidden; JavaScript is required
Country: Uganda
Which seat are you nominating for? Sub-Saharan Africa Regional Seat
Profile of Organisation
Water Governance Institute (WGI) is a non-governmental organization based in Uganda that has been undertaking research, training and advocacy work on promoting transparency and accountability in natural resources exploitation with specific focus water, its associated natural resources (land, forests, fisheries, oil, gas & minerals) and infrastructure. WGI has since 2008 spearheaded the formation of civil society networks with a view of bringing common voice on the debates on natural resource exploitation at national, regional and international level. As such, WGI served as the founding chair of the Civil Society Coalition on Oil & Gas (CSCO) in Uganda from 2008 to 2012. WGI also participated in the formation of Uganda Contracts Monitoring Coalition (UCMC) and the Tax Justice Alliance Uganda (TJAU) where it serves(d) as member of the Steering Committee. TJAU is affiliated to the Africa Tax Justice Alliance. WGI, therefore, has experience of marshalling collective action from multiple actors and stakeholders.
Organisation's Experience
WGI is a member of the UNCAC fraternity. WGI has been involved in contributing opinion or comment to documents that UNCAC circulates for comment from time-to-time as well as participating in the election exercises of UNCAC Secretariat members. At the country level, WGI has been advocating for good transparency and accountability in the oil, gas and mining sub-sectors including conducting campaigns against corruption in these sub-sectors. Some of the campaigns resulting in exposing and censoring some Ministers in the country that were accused of engaging in corruption activities with Oil Companies. WGI in collaboration with Action Aid International participated in a campaign dubbed "Black Monday" to expose the corruption vice in government and the rampant wastage of taxpayers money.
Top Three Priorities to Achieve for the Coalition
Advocate for sub-Sahara Africa interests and concerns into CCC and UNCAC agenda so that UNCAC's footprint on the Sub-Sahara Africa continent is evident at country level.
Popularize UNCAC and its role at continent and country-level so that more citizens appreciate the UNCAC roles; how to relate with UNCAC and use UNCAC principles in curbing corruption at the continent, country and community level.
Contribute to the CCC work at international and continent levels.
Profile of Candidate
Bazira Henry Mugisha – Executive Director
Mr. Bazira Henry Mugisha is the Executive Director of Water Governance Institute (WGI). He is an ardent advocate for the good governance of natural resources. A man that values integrity and abhors thuggery and injustices on underprivileged societies and individuals. He served as the founding Chairperson of CSCO from 2008 to 2012. He participated in the formation of UCMC in 2010 and served on its Steering Committee until 2018. Also participated in the formation of the Tax Justice Alliance Uganda (TJAU) in 2014 and currently serves a member on its Steering Committee. He has spearheaded a number of accountability and anti-corruption campaigns in collaboration with other civil society, parliamentarians and private sector actors on tax revenue, oil, gas and minerals in Uganda and the East African region. He is a prolific writer and is a well-published individual in a number of national and international journals and bulletins.
Mr. Bazira has 25 years working experience of which 16 were in civil society; 8 lecturing and researching at university (8) and 2 in the private sector working as a consultant. He has vast knowledge on how governments, private sector, civil society and the academia work and shall bring this expertise into the CCC and UNCAC work.
Link to WGI website: www.watergovinst.org
Other important links