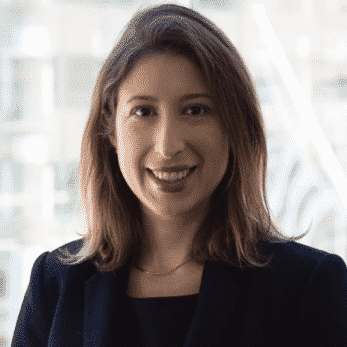 Organisation: Government Accountability Project
Name of Organisation's Representative: Samantha Feinstein
Website: www.whistleblower.org
Email: email hidden; JavaScript is required
Country: United States
Which seat are you nominating for? Americas Regional Seat
Profile of Organisation
Government Accountability Project's mission is to promote corporate and government accountability by protecting whistleblowers, advancing occupational free speech, and empowering citizen activists. Founded in 1977, Government Accountability Project is the world's leading whistleblower protection and advocacy organization. Located in Washington, DC, Government Accountability Project is a nonpartisan, public interest group. In addition to focusing on whistleblower support, we lead campaigns to enact whistleblower protection laws both domestically and internationally.
Since our founding in 1977, Government Accountability Project has defended over 8,000 whistleblowers. Currently, Government Accountability Project's team includes upwards of 18 attorneys who litigate claims across a variety of different fields. Government Accountability Project is a one-stop shop: We make sure our clients' rights are upheld and use the truth to hold governments and corporations accountable.
Government Accountability Project litigates whistleblowing claims through the following areas of expertise:
In-house attorneys and policy analysts help substantiate and litigate whistleblower claims. We harness our industry-leading expertise and comprehensive knowledge of the justice system to provide the best legal counsel possible to our clients. Government Accountability Project has our clients' back so they will not face mistreatment for doing their jobs.
Government Accountability Project was featured in the recent Netflix documentary "Meltdown: Three Mile Island" about our nuclear safety whistleblower client Rick Parks.
Organisation's Experience
Government Accountability Project has been a member of the UNCAC Coalition for many years. Since 2020, Samantha Feinstein, International Program Director at Government Accountability Project, has served as a member of the UNCAC Coalition CCC, and since 2021 she has served as one of the Vice Chairs of the CCC. In her capacity as Vice Chair of the CCC, she has helped review official documents and provided feedback on governance matters and internal policies. She has represented UNCAC Coalition at conferences, meetings and events. She attended the 2021 UNCAC Conference of State Parties where she participated in board meetings, civil society briefings, organized a panel on international whistleblower laws and best practices and gave an oral plenary statement on whistleblower protection. She also engaged the United States government, and others, in meetings on whistleblower rights and other priorities of the UNCAC Coalition. She also collaborated with UNCAC Coalition on funding proposals and helped raise awareness of the UNCAC Coalition in the U.S. and beyond through communications with ten other NGO coalitions on good governance and anti-corruption.
Government Accountability Project, through its international whistleblower rights work, champions the creation, implementation, and monitoring of rights and best practices to support whistleblowers around the world. Since the mid-1990s, our team has drafted whistleblower policies for the European Union, the World Bank, the Organization of American States, and the United Nations, and participated in speaking tours promoting whistleblower rights in over two dozen countries. Our international team provides expert assessments on countries' whistleblower laws, and conducts trainings in host nations for various stakeholders, including judges, prosecutors, law enforcement, Inspectors General, government agencies, nonprofits, and academics. We also assisted in drafting proposed legislation in over a dozen countries including Ghana, Serbia, and Tunisia. Our international team also conducts international corruption investigations and investigates international organizations from the World Bank to the UN. Most recently, we investigated a corrupt US military contracting company in Iraq that sparked a Department of Justice investigation into bribery, corruption, and waste of billions of taxpayer dollars that made its way to funding ISIS.  As the world's leading whistleblower watchdog, our research and publications provide in-depth analysis on how whistleblower laws and policies are functioning. Our research and publications are supported by international scholars and fellows on whistleblowing and accountability.
Top Three Priorities to Achieve for the Coalition
Working closely with the US and other governments on the next UNCAC Conference of State Parties hosted by the US to maximize the influence of the Coalition, its visibility, and our members' priorities.
Continuing to improve internal governance policies and procedures and identifying funding opportunities.
Helping expand the Coalition's membership and participation in the regions and countries with the fewest members.
Profile of Candidate
Samantha Feinstein is a Staff Attorney and Director of the International Program at Government Accountability Project.  She develops and advances private sector whistleblower-rights legislation; represents public, private, and international whistleblower clients; and conducts research, training, advocacy, and public education for the international program. She has 22 years of experience including extensive work in international law and development on anti-corruption, international access to justice, good governance, human rights, immigration, and humanitarian aid. Before joining Government Accountability Project, she worked at the American Bar Association (ABA) Section of International Law and the ABA Rule of Law Initiative. Ms. Feinstein also worked at International Rescue Committee, Banyan Global, and was Middle East Policy Advisor for Nirj Deva, UK Member of European Parliament.
Ms. Feinstein authored the April 2022 report The Critical Role that Whistleblowers Play in Countering COVID-19 Disinformation, and co-authored the Government Accountability Project and International Bar Association joint report, Are Whistleblower Laws Working? A Global Study of Whistleblower Protection Litigation, published in March 2021. Feinstein authored the Government Accountability Project report, Whistleblowing at International Financial Institutions: An Assessment of the Effectiveness of the Regional Development Banks' Whistleblower Policies, published in September 2019. She co-authored a forthcoming Springer International chapter: Whistleblowing is the Best Antidote for COVID-19: U.S. Case Studies. She also authored various blogs and OpEds, including A Comparative Analysis of U.S. v E.U. Whistleblower Law and The World Abandoned COVID-19's Best Antidote: Whistleblowers.
Ms. Feinstein holds an M.A. in International Relations and a J.D. She is admitted to practice law in Washington, DC.