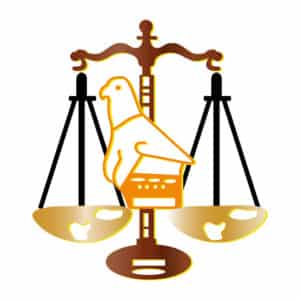 Country: Zimbabwe
Website: www.lawsociety.org.zw
Social media: Facebook, Twitter
Focal Point: Edward Mapara, Executive Secretary
Email: email hidden; JavaScript is required
Tel: +263-24-2779207-9
General description of your work in the prevention of and the fight against corruption
The Law Society of Zimbabwe joined hands together with key stakeholders in the justice delivery system in the fight against corruption. The initiative is titled Against Corruption Together (ACT) and consists of the Judicial Services Commission (which includes magistrates and superior courts and judicial officers), Messenger of Court and Sherriff's Office. This was part of a new strategic focus to ensure that the legal profession made a contribution in the fight against graft. The Law Society of Zimbabwe (LSZ) has been working towards capacitating its membership in the area of anti-corruption, anti-bribery, fraud and asset tracing. To that end, the LSZ has developed a module on the subject of anti-corruption that it delivers annually to interested members. The members who come from legal practitioners across the country are equipped with basic intelligence surrounding corruption especially as it relates to money laundering and asset tracing.
The training is open to members inclusive of those in private practice, the Attorney General's Office, the National Public Prosecution officer and others. Its aim is to enhance their capacity to demand transparency and accountability in cases of risk or loss of resources where ordinarily lack of evidence and technical skill has led to dead ends in inquiries related to fraud and corruption. This increases the value of legal advisors not only in respect of recovery of fraudulently lost resources but in relation to offering substantive technical advice for the effective prevention and control of losses to corrupt activities.
Describe your organisation's work linked with the
UN Convention against Corruption
The Law Society of Zimbabwe has been actively engaged with equipping its membership on various points inclusive of tools to adequately trace and recover misappropriated funds and property as well as attempting to build capacity to effectively enforce the anti-corruption policy. Part of its efforts has begun to bear fruit with members being able to do a legal analysis of current anti-corruption policies and practices. The LSZ in part built the capacity of the Zimbabwe Anti-Corruption Commission on the legal aspects of investigating corruption in the justice sector. Fraud and corruption in the public and private sectors have had a significantly negative impact. The LSZ recognises that if there is poor regulation and a lack of transparency, fraud and corruption thrive. This makes the provision of legal services expensive and outside the reach of ordinary citizens. It also reduces the number of people available to consultation for legal practitioners in business due to circumvention of the ordinary processes that legal representation entails. Thus the LSZ has been working against corrupt individuals and institutions in the justice system so as to assure clients of real access to justice and ensure that there is due process at all times.