14 January 2020 –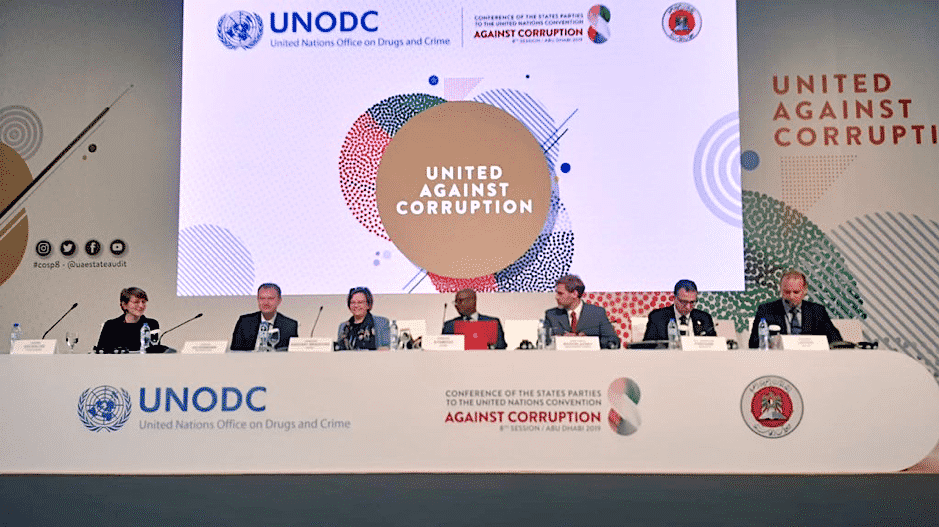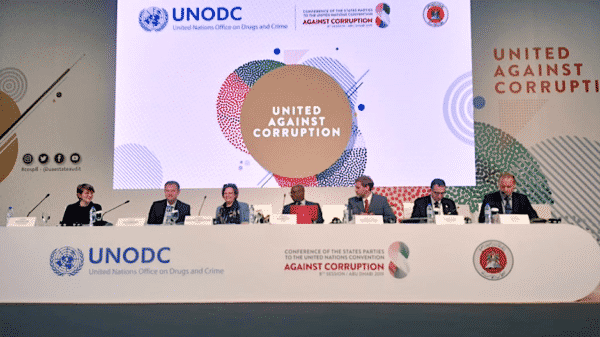 The Centre for Civil and Political Rights (CCPR), based in Geneva, presented its new Practitioners' Guide on corruption and human rights at the Conference of the States Parties to the UNCAC (COSP) in Abu Dhabi in December 2019. This practical guide was created to increase reporting on corruption-related human rights violations to the UN Treaty Bodies, for instance by civil society organisations.
Besides presenting the Practitioners' Guide at a special event on human rights, gender and corruption at the COSP, the Centre held two trainings based on the guide, which were facilitated by the UNCAC Coalition: one specifically targeted to civil society organisations working on corruption in the MENA region, and a general one for everyone else interested in the matter.


Both trainings first provided an explanation of existing UN human rights mechanisms, charter-based as well as treaty-based, and then gave an overview of how the Treaty Bodies have approached corruption in the past. Then the possibilities to submit reports: before the adoption of the List of Issues, as a reply to the List of Issues and as a follow-up report, were presented.
The first training was attended by 12 civil society representatives from Morocco, Iraq, Jordan, Lebanon, Bahrain and Kuwait, among others, which allowed for discussions about specific country situations and reporting status. The second training included participants from Transparency International Chapters, the UNCAC Coalition and UNODC. Most of the participants had never engaged with the human rights mechanisms before and welcomed the opportunity to learn more about the possibilities of bringing corruption forward as a pressing issue before the UN Treaty Bodies.
Useful links
The Practitioners' Guide on corruption and human rights (EN)
Guide pratique sur la corruption et les droits de l'homme (FR)
by Làzarie Eeckeloo, Centre for Civil and Political Rights