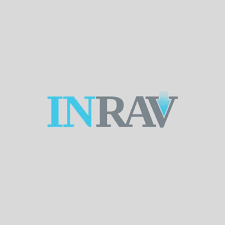 Country : Venezuela
Website : http://www.inrav.org/
Focal Point: Maria Alejandra Marquez,  founder
Email:

email hidden; JavaScript is required
Mission and vision
Mission: To achieve the return to Venezuela of the vast amount of assets stolen by corruption, so that these resources can be employed in the social and institutional reconstruction of the country. Vision: To recover Venezuelan stolen assets and to make them available for public scrutiny by means of transparency, participation, collaboration and social innovation.
General description of the CSO work in the anti-corruption area
We have focused on citizen advocacy with US Congress Representatives and Senators´ teams to obtain support for the creation of a Venezuelan Restoration Fund; we have dedicated considerable time in networking with different Venezuelan, US and Global anti-corruption organizations, and we have made close to a 100 presentations to Venezuelans and Venezuelan Americans to create awareness on asset recovery and on the legal tools available to citizens to fight corruption in the US.
Scope of work and objectives
A legislative Push to create a Fund to Protect Venezuelan recovered assets in the US Courts.
To participate as an active part in current Corruption cases against Venezuelan officials and associates in the US, in Colombia, Mexico and Argentina in alliance with other Venezuelan anti-corruption organizations.
To strengthen our organization in its internal structure, teams and resources.
Specific description of the CSO work in relation to the UNCAC and the review mechanism of the UNCAC
NRAV has participated as a guest organization in the discussions of two UNCAC Coalition Working Groups since November 2021: Asset Recovery and Victims of Corruption. INRAV participated in the drafting of the UNCAC Coalition's written submission to the UNCAC Conference of States Parties on asset recovery in its 9th session. Participating in these two activities has allowed INRAV to keep up to date with the latest developments in Asset Recovery in different continents and learn of specific advancements that can be advocated in the US, for example, the Roadmap for the Return of Assets Stolen from the People of Uzbekistan or the Handbook for Asset Restitution from TI France.