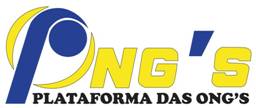 Country: Cabo Verde
Website: www.platongs.org.cv
Focal Point: Dionisio Pereira, Chairman of PlatONG and GIABA's CSO 3rd Vice President and Representative for the country
Email: email hidden; JavaScript is required
Tel: +238 9917242, +238 2647379
Mission and vision
VISION: A society where every citizen can exercise their rights of citizenship, in an atmosphere of progress, peace, justice and opportunities for all.
MISSION: Contribute to strengthening and improving the level of intervention of the member NGOs through concerted actions and promoting their participation in socio-economic development.
General description of the CSO work in the anti-corruption area
PlatONG implemented a "Code of Ethics and Conduct" and is sensitizing his members to adopt it as good practices for good governance.
In its day-to-day management, is used the practice of Procurement for business.
PlatONG is an active partner of the government of Cabo Verde in the implementation process of Fiscal Citizenship Education.
Specific description of the CSO work in relation to the UNCAC
PlatONG collaborates with the Financial Information Unit (UIF) of the Cabo Verde Government, in order to prevent money laundering and other illicit practices. We also collaborate with the ECOWAS Inter-Governmental Action Group against Money Laundering in West Africa (GIABA). Working with both organizations, as well with some UN agencies and partners, we have communicated messages relating to the consequences of corruption in developing countries.
During the 1st UNCAC review cycle (UNCAC chapters III and IV) we provided our input to the national authorities, as well to the visitors/evaluators (country visit), bringing an NGO perspective on corruption in Cabo Verde.
PlatONG furnishes opinions to the Ministry of Justice, regarding the improvement of its action plan to fight corruption as well mechanisms to prevent it.
Specific description of the CSO work in relation to the review mechanism of the UNCAC
As mentioned above, PlatONG collaborated with the UN and with the Caboverdean Government in the UNCAC review process. However, this participation was limited due to lack of CSO knowledge and experience about the content and processes of UNCAC. During the last summer it was possible to strengthen the capacity of four CSO members in order to be able to play a relevant role in future reviews. Several of our activities developed in the past are aligned with the purposes of the UNCAC, but in future it will be possible to refer to its relevant articles in PlatONG's documents, plans and actions.
Anti-Corruption Events in your region in 2017
PlatONG expects to be able to participate in all relevant regional/national events planned for 2017, but is also in the process of reviewing of its "Code of Ethics and Conduct", in order for it to be adopted by the majority of Cabo Verde NGOs.
The review process will take place in the country during 2017 and probably CSO members will be invited to participate in the country visit. In this case, the participants in the training in Vienna last September will be available to contribute.
An action Plan 2017 is under preparation for concrete action in Cabo Verde, to inform and propose concrete measures to prevent and fight corruption in the country, despite its lower level in this country, compared to its neighbours.
If you or someone from your organization has participated in a workshop on UNCAC and its review mechanism organized by UNODC/ UNCAC Coalition, please indicate who, when and where
I Participated in a workshop on UNCAC and its review mechanism organized by UNODC in Vienna, September 2016.