---
Please present yourself
I'm Leila Bičakčić and I'm one of the founding members of the Center for Investigative Reporting (CIN), an award-winning organization modelled after US non-profit media agencies, specializing in reporting on corruption, the nexus between political elite and organized crime groups, monitoring of use of public funds, and politician assets. CIN stories have led to an indictment against the former Prime Minster, the dismissal of an international judge, and indictment in one of the major corruption cases in BIH, resulting in final court verdict.  For its work, CIN has won a number of national and international awards, among which are Daniel Pearl award, Shining Star Award and most recently, CIN's story on vote buying was a finalist for the European Press Prize as the best story on corruption in 2021 in Europe.
My responsibilities include overall management, investigative project planning, analysis and strategic development. A special focus of my work is research on new models of sustainable media organization and new business models in the BiH context, the transition from traditional media to new digital models and the convergence of media content. A Sarajevo native, I studied basic physics and economics at the Sarajevo University.
What motivates you/inspires you to work in anti-corruption?
I truly believe that this country has a better future, and that all of us, citizens, have a role to play. I choose to fight corruption, because it affects all citizens equally and limits our joint prospects.
What is an anti-corruption achievement you are proud of?
My idea was to look at the asset declarations of political candidates and determine how truthful they are – it was an idea that became one of the pillars of CIN's work. We are known for the PEP database, among others, and we have become an organization trusted to do rigorous verification of political candidates' assets.
What are your organization's main goals?
The three main strategic goals are:
Provide accurate information on corruption, organized crime and the nexus between organized crime circles and political elites in Bosnia and Herzegovina (BiH).
Educate citizens and other stakeholders on corruptive behavior and provoke the public to engage in educated debate on the future of BiH.
Ensure engagement of public officials to prevent and tackle corruption in BiH, through investigative stories based on facts.
How does your organization operate?
Center for Investigative Reporting (CIN) is a local media agency dedicated to investigative reporting and leveraging high international standards of journalism into local media. CIN is a media agency specialized in investigative reporting, aimed toward providing fair and unbiased information, based on evidence and solid proof, to citizens of BiH who need to make educated decisions. Our work focuses on investigating organized crime and corruption and the negative effects they have on the lives of ordinary citizens. We publish investigative projects and stories on topics of corruption in various areas of interest. The goal of our work is to bring together different stakeholders –  the general public, media outlets, civil society organizations, national decision makers, state institutions and international decision makers – to support our efforts in achieving societal change through joint engagement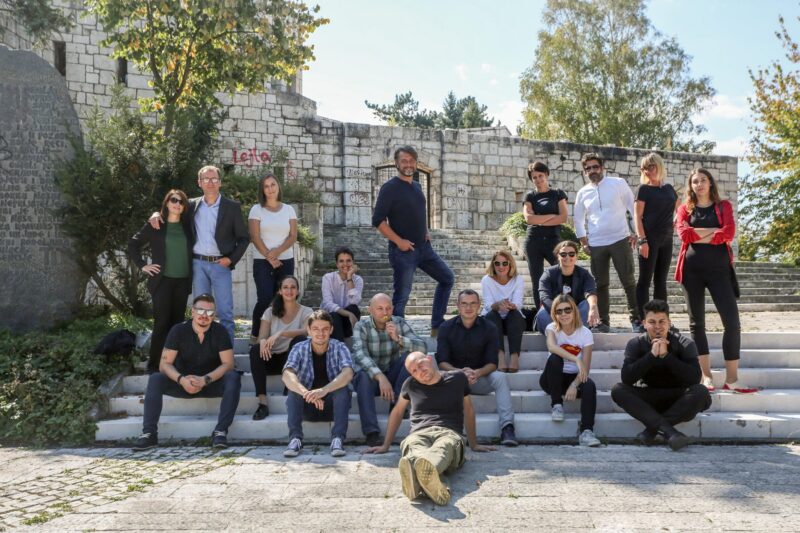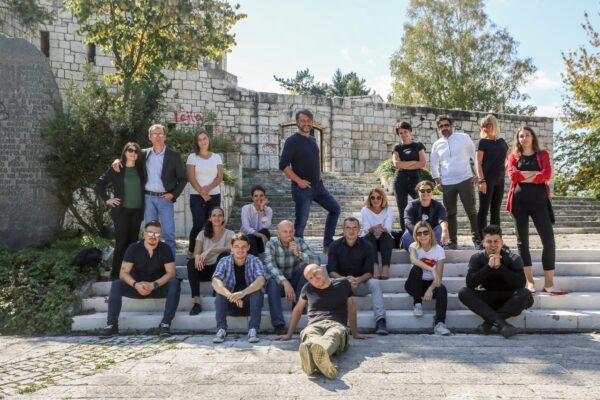 What are the biggest successes your organization has accomplished in the field of anti-corruption in the past years?
Information and facts presented in investigative stories have a long-term impact on the processes taking place in the political and public discourse in our country. Prosecutors' offices throughout the country often vest their investigations on CIN findings. Some investigations have resulted in criminal investigations, indictments and prison sentences. For example, in the last 3 years, 26 sanctions and amended regulations and changes in practice, 17 indictments, 8 court verdicts and 5 investigations were based on findings from our stories.
CIN reporters revealed a vote seller's network in the Brčko District. Exposure of the election fraud led to the arrest of vote-selling organizers. Before the local elections, CIN journalists posing as party activists arranged a meeting with an electoral candidate in Brcko, and two voter traders proposing to buy voters for the candidate. Based on our work, and in cooperation with Prosecutor's office in Brcko, voters' sellers were arrested tried and, in 2022, sentenced to prison.
We have developed a series of policies and documents proposing changes of legal framework that would significantly reduce or prevent abuses of officials' rights and decrease levels of their discretion, improve scrutiny over use of public funds and increase effectiveness of public offices. The main focus of our work continues to be the use of public funds, the judiciary and their response to corruptive behavior and overall transparency and accountability.
In 2009, we initiated the first PEP database in BiH, looking into asset declarations of political candidates and verifying their records. Currently, this database contains about 200 profiles, including individual and party profiles, which are regularly updated and verified. We are continuously adding data on the new functions of politicians which they took over after elections.
Sarajevo Canton Anti-corruption and Quality Control Office continuously works to establish a series of registers about employees in the public sector, property register and register of public procurement and they are using data from different CIN's database, which are continuously updated. These databases contain data about a politician's assets, public procurement, property holdings of judges and prosecutors, disciplinary sanctions against judges and prosecutors and so forth.
What are the key challenges specific to your local context that your organization has been facing?
The weak financial situation in the country and dire situation in media in the region, coupled with political pressure and legal framework that works against media freedom, significantly limits possibilities for our work. CIN is a donor-funded organization, depending on available international funding, but it could potentially limit our development as well.
Investigative reporting relies heavily on the availability of official documents, where in BiH it is directly linked to the implementation of FOIA. While legislation has been in place since 2001, implementation is continuously poor, with public officials finding new possibilities to oppose smooth access to information of public interest.
CIN is facing smear campaigns, the targeting of journalists, political spin of stories after publication and physical threats to journalists during investigation.
What can other organizations learn from you?
Accuracy – CIN bases its work on the accuracy of information that it puts out, particularly through investigative stories. Accuracy of published information is one of the main reasons why the general public has a positive perception of CIN.
Fairness – Equal treatment of everyone, regardless of their political, ethnic or any other affiliation is one of the values that has been ingrained in CIN. A fair approach to topics, sources and clear definitions of steps that lead to fairness in approach, makes it one of the tenets of CIN's value system.
Relevance of topic – When selecting topics, CIN always takes into account whether they are relevant both for the general public as well as for other interested parties within BiH society. Such value, among others, assumes no compromise when it comes to selection of topics, regardless of positive and/or negative reactions that could be provoked.
Clear style – In its work, CIN strives to report on a topic in a clear, understandable and approachable to all manners, always bearing in mind that CIN's main goal is to achieve positive changes in society.
What have you learned from your organization's work in anti-corruption that could be useful to others?
Putting constant pressure on government institutions to be more proactive and transparent in their work. Continuing reporting on corruption affairs is the only way to slow down the decline in economic efficiency and development.
To what extent has your organization been involved in the UNCAC Review Mechanism?
We are a member of UNCAC and participate in a number of activities and online consultations regularly.
Why is it important for you to be part of the UNCAC Coalition?
Work on anti-corruption is not an endeavor for a single organization. As an organization, we believe in joint efforts and continuous learning from others, sharing experiences and finding possibilities to build upon our work. The UNCAC Coalition is a platform that provides for all of the above, and we are happy to be a member.