---
Please present yourself
I am Frank Edward Paco Smith, Jr., call name Paco Smith. Since 2019, I have served as the BPM's Good Governance & Anti-Corruption/External Relations Liaison.

What motivates you/inspires you to work in anti-corruption?
My motivation derives from the fact that I hold firm the notion that it is of utmost importance that efforts concerning anti-corruption be undertaken. Corruption is real, it persists and if it is ignored, it will continue to grow…to the detriment of Belize's wellbeing.  Very few are bold enough to challenge the status quo and I hope that through my efforts, I can encourage others to become actively involved in this important effort.  The bottom line is that we cannot expect the government to monitor itself, hence the monitoring role of civil society is paramount. I wish to convey that perseverance, alongside proactivity, is fundamental to working in the anti-corruption sphere. Despite the ever-mounting challenges, you must never give up.
What is an anti-corruption achievement you are proud of?
Although the achievement of finally getting the Government of Belize to sign the UNCAC preceded the formation of the Belize PEACE Movement, it was part and parcel of the efforts of the principles which comprise the organization.  At that time (2016), our efforts were not consolidated under one banner.  Nonetheless, that goal was achieved.
What have you learned from your organization's work in anti-corruption that could be useful to others?
One must be cognisant that work in the anti-corruption sphere is not popular and that it comes with a considerable amount of consequences (e.g. victimization); therefore it is imperative to know that it is the road less traveled and that you must be committed to the effort, come what may.
What are your organization's main goals?
The three most crucial objectives the BPM seeks to achieve include:
Safeguarding Belize's territorial integrity and sovereignty;
Empowerment of Belize's inhabitants with respect to the significance of the role embodied by civil society as it relates to impacting the manner in which Belize is governed;
Ensuring that those who are afforded the public trust are not only held to the highest of standards but are also made to be accountable for their actions (or lack thereof).
How does your organization operate?
The BPM operates strictly on a volunteer basis.  We have an executive who guides our initiatives.  In terms of stakeholders, we see the wider Belizean public as being part and parcel of that fold.
What are the biggest successes your organization has accomplished in the field of anti-corruption in the past years?
The biggest success to date involves the Redistricting Case, in which we took legal action against the Belize Elections and Boundaries Commission concerning its failure to adhere to the stipulations outlined in the Belize Constitution, involving the size of political constituencies.  Although the matter remains ongoing, given the dearth of such action by civil society, it ranks as a relative "success".  We are aware that it is most important to maintain and see the matter through to its conclusion.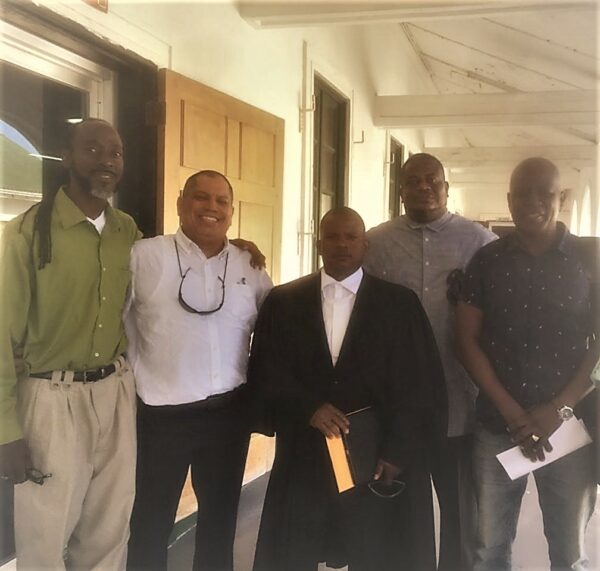 What are the key challenges specific to your local context that your organization has been facing?
Societal apathy;
Lack of committed involvement from the public at-large;
Access to funding;
Lack of government acknowledgment/support (particularly regarding initiatives involving Anti-corruption).
What can other organizations learn from you?
Conduct research;
Be vigilant;
Ensure to do your due diligence;
Engage in meaningful networking;
Remain focused and do not fall into the trap of attempting to solve all issues/problems facing the nation.
To what extent has your organization been involved in the UNCAC Review Mechanism?
Beginning in January 2019, we wrote the then Attorney General of Belize to announce our interest to become actively involved in the UNCAC Self-Assessment Process, afforded CSOs via Article 13. This fell on deaf ears and we were not afforded the courtesy of a response.  We persisted in our efforts, yet to no avail.
In 2020, there was a change in government.  We took the opportunity to reach out to the new Attorney General.  That instance yielded a reply which informed that matters regarding UNCAC should be addressed to the Minister with responsibility for the Public Service, Constitutional and Political Reform.
Accordingly, in June 2021, we did as recommended.  Unfortunately, to date, much like the former Attorney General from the previous administration, the Minister has summarily ignored our request.  Hence, some two years on, we still await a reply.  Meanwhile, the work being undertaken by the GOB to fulfill its obligations under UNCAC remain sparsely announced and I dare say that efforts are minimal, at best.
Why is it important for you to be part of the UNCAC Coalition?
 Simply put, the UNCAC Coalition provides tangible benefits by way of networking, providing access to information and data, capacity building, and providing the opportunity to be part of an international grouping that shares a common goal.  There is strength in numbers.