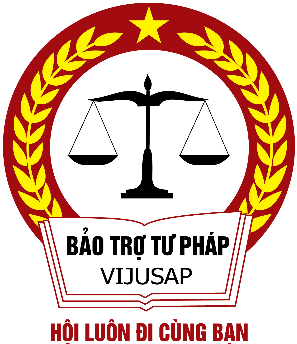 Country: Vietnam
Website: hoibaotrotuphap.com
Focal Point: Loan Nguyen, Information Officer
Email: email hidden; JavaScript is required
Tel: 04.37154286
Mission and vision
VIJUSAP provides free legal aid services across the country to protect the legal rights and social security interests of Vietnamese people, especially of the poor and of disadvantaged groups.
General description of the CSO work in governance and anti-corruption area
VIJUSAP provides free legal advice and judicial assistance to support and empower local people so that they have a better understanding of the law and their relevant rights and responsibilities in voicing and pursuing complaints. Through communication campaigns and outreach activities, VIJUSAP has also created a network of associated legal advice centres nationwide to actively contribute to the promotion of social development, judicial and public administrative reforms, as well as to advocate for change in policy and law-making processes.
VIJUSAP's work is based on the following approaches:
To enhance the effectiveness of the national legal reform strategy and the legal aid law by raising awareness of poor and disadvantaged people of their citizen rights and of opportunities to receive free legal services from government agencies, NGOs and other legal support organizations.
To improve opportunities of poor and disadvantaged people who seek legal services to protect themselves, or to have their rights and legal interests protected by access to free legal services.
To increase the integrity and accountability of agencies and persons who are responsible for providing judicial support to the poor, disadvantaged people and those targeted by social assistance policies.
Specific description of the CSO work in connection with the UNCAC
VIJUSAP and its associated legal advice centre have cooperated with the Central Commission for Internal Affairs (CCIA) under the Communist Party of Vietnam to advocate for integrity and transparency in the public sector through publishing a special briefing edition on "controlling and handling of assets and income in the prevention of and fight against corruption" in accordance with the national legislation and UNCAC. The briefing was distributed to members of the National Assembly (NA), party members, public officials and civil servants and introduced to the public through a dissemination event and media channels before the NA members voted for the adoption of the revised Anti-Corruption Law in November 2018.
VIJUSAP attended a fast-tracking the implementation of the UNCAC conference in February 2017 and its roundtable follow-up in December 2018, both in Bangkok.