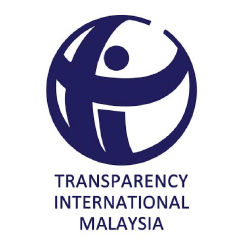 Country: Malaysia
Website: www.transparency.org.my
Focal Point: Nuradlina Adnan, Manager
Email: email hidden; JavaScript is required / email hidden; JavaScript is required
Mission and vision
Our Vision: A Nation without Corruption: A Society with Integrity
Our Mission: Transparency International Malaysia's mission is to eradicate corruption, and to promote transparency, integrity and accountability throughout society. We are committed to the following four core values to guide our work:
Integrity
Transparency
Accountability
Independence
General description of the CSO work in governance and anti-corruption area
Business Integrity Programme – aimed at improving governance, accountability, integrity and transparency in the business sector; supporting and strengthening Government initiatives in enhancing business integrity
Youth Empowerment Programme – targeted at young people and students including campaigns and projects so that young people can participate in events such as awareness raising programmes, integrity debate, youth camp and integrity club.
Transparency in defence procurement – aimed at reducing corruption risks and building capacity in defence and security establishments in Malaysia, to explore issues relating to agents as well as defence procurement more broadly, and to develop practical actions and policy recommendations to improve transparency in arms acquisitions.
TI-Indexes – CPI index, GCB Index, Business Integrity Country Agenda (BICA) report
Specific description of the CSO work in connection with the UNCAC
TI-Malaysia participated in the second cycle review for UNCAC review particularly Article 13 in July 2017.