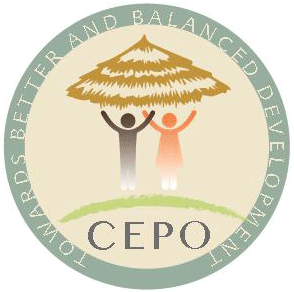 Country: South Sudan
Website: cepo-southsudan.org
Social media: Twitter, Facebook
Head of the organisation: Edmund Yakani, Executive Director
Email: email hidden; JavaScript is required
Tel: +211922168886 / +211923534022
Languages: English
General description of your work in the prevention of and the fight against corruption
CEPO engages in conducting public awareness raising (corruption education) through public events, radio and TV talk shows as well as through an annual campaign during the international anti-corruption day.
CEPO issues annual alterative reports on the status of the government, private and non-governmental organisations on promoting transparency and the fight against corruption.
CEPO target groups are youth, women and female leaders, secondary school students, university students, faith-based leaders, media, civil society, parliamentarians, local government councillors and private sector CEOs.
Describe your organisation's work linked with the UN Convention against Corruption
For the past six years, CEPO has been engaged in empowering citizens through demanding transparency and fighting corruption. Based on this, CEPO utilized the UNCAC as an instrument for claiming space for public engagement on matters of corruption and transparency. CEPO is known for demanding government and private actors to comply with the UNCAC. This engagement led CEPO to partner with the National Anti-Corruption Commission of South Sudan. Through this partnership, CEPO was able to participate in the UNCAC review mechanism.