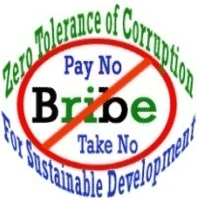 Country: Sierra Leone
Focal Point: Sahr Tamba Mondeh, National Coordinator
Email: email hidden; JavaScript is required / email hidden; JavaScript is required
Tel: +23279 105 846/+23278 246 460/+23288 434 161/+23230 269 837

Photo of a successful training meeting held with staff of the ACC Office in Kono, December 2019
Mission and vision
We are dedicated to integrating social and economic values through effective advocacy engagement and creating a proactive, healthy environment by ensuring that public institutions provide quality service to citizens in a transparent and accountable manner.
We work to see a corruption free nation wherein public institutions can provide quality service to Sierra Leoneans, in a transparent and accountable manner.
General description of the CSO work in the anti-corruption area
Pay No Bribe Animators Sierra Leone (PaNBA S/L) is a non-political non-religious, social accountability civil society organization  established on the 20th November 2018, by citizens who worked as Community Animators in the 3 year 'Pay No Bribe Campaign' Project (funded by DFID and implemented by the Anti-Corruption Commission and its partners.) PaNBA S/L was formed to raise awareness on social and corruption related matters affecting local communities in Sierra Leone. PaNBA S/L is registered with the Ministry of Local Government and Rural Development through the local councils in Bombali and Kono Districts, and it has signed a Memorandum of Understanding (MOU) with the Sierra Leone Anti-Corruption Commission (ACC). Its offices are based in two headquarter towns in Sierra Leone (Bombali and Kono Districts).
We operate on the basis of several core values, which encompass honesty, accountability, trustworthiness, patriotism, good leadership, professionalism, community service and standards of excellence. Our partners include:
The Anti-Corruption Commission of Sierra Leone (ACC)
UNICEF Sierra Leone
The Centre for Accountability and Rule of Law (CARL)
The Sierra Leone Police
The Ministry of Basic and Senior Secondary School Education (MBSSE)
PaNBA S/L is working with the Anti-Corruption Commission (ACC), Sierra Leone to eradicate or reduce bribery and corruption. In the past, the organization has implemented projects on public examination malpractice, ethical accountability and transparency of elected and appointed public servants targeting district councils, local councillors and the civil servants. Another project, 'Show Corruption a Red Card' targeted community leaders, youth and school children to raise awareness on the negative effects of corruption to national development. It is observed by PaNBA S/L that eroded ethics among public servants is the main root of corruption and partly responsible for the lack of transparency and accountability.
Scope of work and objectives
PaNBA S/L focuses on various specialty areas in its work, namely, bribery and corruption, social accountability, community advocacy and mobilization, training and facilitation, and research.
The problem of bribery and corruption, lack of transparency and accountability in the use of public funds is still an issue of concern,  especially when it has to do with behavioral patterns. That is why we have been working with the Anti-Corruption Commission to ensure that ministerial departments and agencies comply with anti-corruption policies. The organization's key objectives are:
To raise awareness on bribery and corruption,
To enhance accountability and transparency in service delivery,
To promote gender equality, social equality and economic equality through collective awareness generation towards education, sanitation, health, and community ownership,
To conduct research on social issues affecting local communities
Specific description of the CSO work in relation to the UNCAC and the review mechanism of the UNCAC
PaNBA S/L core mandate is to promote community accountability, transparency, good governance, community advocacy and service delivery. Our Mission and Vision promote equitable distribution of national resources. Our approach over the years has been engagement with local and national authorities to influence decision in law-making towards accountability. We are also engaged in raising awareness on social accountability issues and corruption related matters in both public and private sectors. Effective monitoring of government agencies on service delivery has been our key focus, which we believe supports the fight against corruption. All of the above interventions are related to the United Nations Convention against Corruption (UNCAC) as enshrined in Article 13 of the Convention which emphasizes the crucial role of civil society towards fighting corruption and enhance transparency and accountability.
Previous Activities & Projects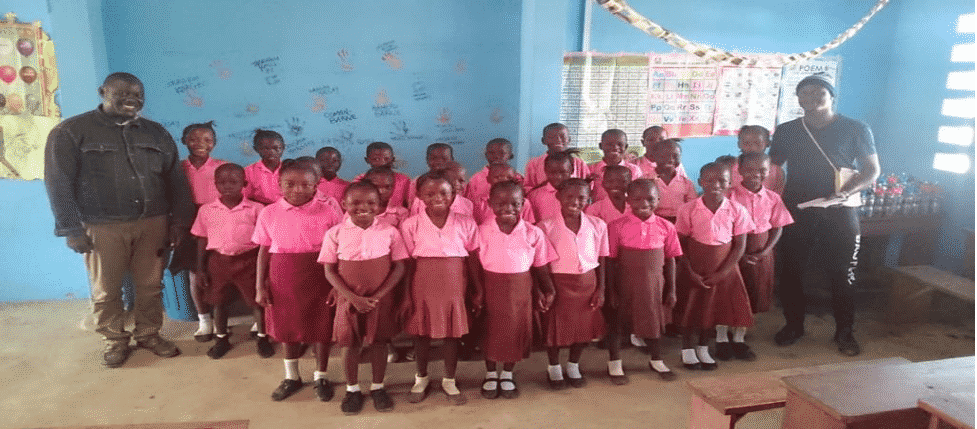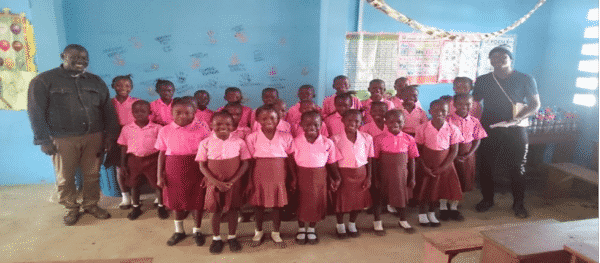 Pay No Bribe Animators Sierra Leone staff and school pupils in Kono
Monitoring of school fee subsidies and the 2018-9 Development Plan  (with assistance from the Sustainable Advocacy Network for Awareness and Development (SANAD) Project Sierra Leone  and the Ministry Of Basic and Senior Secondary School Education (MBSSE)) – The MBSSE and PaNB S/L have worked closely to achieve high-quality education. In 2018-9 a piloted project was launched in four districts: Bombali, Kono, Karenna and Koinadugu. This pilot project was very successful, wherein principals and head teachers were actively monitored to ensure the proper use of school subsidies and to oversee the schools' development plans. Upon completion of these exercises, many important issues were identified, ranging from improper use and poor state of school buildings and classrooms, to  water and sanitation issues, which were reported to the Ministry for prompt action.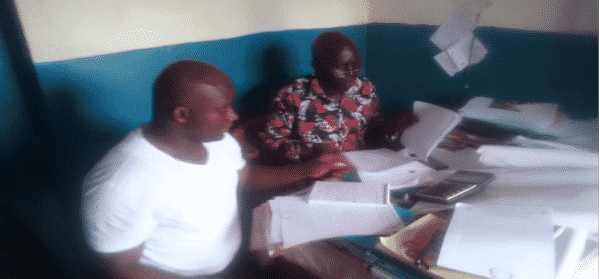 Sahr Tamba Mondeh, National Coordinator, administering the school fees monitoring template to the CPSS chairperson in Mile 91 Tonkolili District. 
Grant support monitoring (with assistance from UNICEF Sierra Leone) – UNICEF Sierra Leone is a child-centered organization which works on different projects in Sierra Leone. PaNBA S/L was contracted to conduct independent monitoring of COVID-19 grant support given to vulnerable women, whose income was negatively impacted by the pandemic.