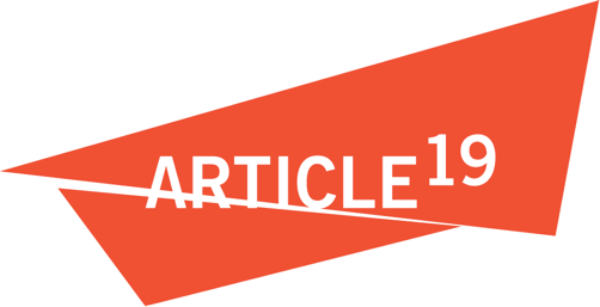 Country: Kenya
Website: www.article19.org
Social media: Facebook, Twitter, Vimeo
Focal Point: Mugambi Kiai, Regional Director
Email: email hidden; JavaScript is required
Tel: 0722801049
Mission and vision
ARTICLE 19 works so that people everywhere can express themselves freely, access information and enjoy freedom of the press.
General description of the CSO work in the anti-corruption area
ARTICLE 19 believes that enhancing transparency in governance through ensuring access to information is essential in getting rid of corruption in both public and private service. Under the Open Government Partnership (OGP) initiative, ARTICLE 19 is mapping current disclosures and data collection against the Open Contracting Data Standard as part of the preparation for the development of an Open Data Policy for the Integrated Financial Management Information System (IFMIS).
Specific description of the CSO work in relation to the UNCAC
ARTICLE 19 Eastern Africa has led processes for enactment of an access to information law and implementation
We have trained public officers, journalists and CSOs to utilise RTI to enhance accountability and transparency through our Open Contracting work
During the last UNCAC review, ARTICLE 19 was part of the CSO team that directly participated in the review. We met the UNCAC review team from UNODC, Papua New Guinea and Cape Verde in September 2014.
Under the OGP process, we are actively involved in commitments dealing with anti-corruption, transparency, and right to information.
We plan sessions for 28th September 2017 which is the International Day for the Universal Access to Information (IDUAI).
Specific description of the CSO work in relation to the review mechanism of the UNCAC
ARTICLE 19 Eastern Africa continues to be directly involved in all activities linked with improvement of the UNCAC review mechanism. We continue to call for the increase in the number of CSOs involved in the local review process. This will give the review process a more inclusive outlook especially as far as inclusion of civil society actors is concerned. We also join other organizations involved in the process to call for the improvement of the omnibus tool to enable a thorough enough assessment of the effectiveness of the legal, policy and institutional measures put in place to domesticate the UNCAC. Additionally, we call for the widening of the the window of shadow reporting.
If you or someone from your organization has participated in a workshop on UNCAC and its review mechanism organized by UNODC/ UNCAC Coalition, please indicate who, when and where
Henry Maina, CSOs Meeting on Review of Implementation of UNCAC, Nairobi, September 2014