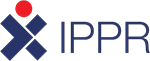 Country: Namibia
Website: ippr.org.na
Social media: Twitter, Facebook, LinkedIn, Instagram, YouTube
Head of the organisation: Graham Hopwood, Executive Director
Email: email hidden; JavaScript is required
Tel: +264 61 240 514
Languages: English
General description of your work in the prevention of and the fight against corruption
The IPPR is a think tank with several anti-corruption-related projects. The IPPR promotes dialogue about policy alternatives with a strong emphasis on governance. Key target groups are policymakers, politicians, the media, students, academics, and the private sector. The IPPR produces briefing papers and holds policy dialogue events ranging from presentations to conferences to promote research findings and recommendations.
Describe your organisation's work linked with the UN Convention against Corruption
In 2013 the IPPR produced a Gap Study on Namibia and UNCAC – at the commencement of Namibia's review period under UNCAC. The report was published by UNDP in tandem with the Anti-Corruption Commission, advocating for compliance across key areas where Namibia was lacking. A further report on this issue was published by the IPPR in 2016.
The IPPR has met with UNCAC delegations visiting Namibia to conduct the country review.