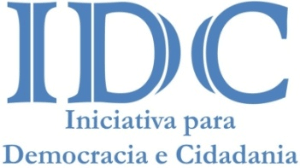 Country: Mozambique
Website: https://idc-osc.com/
Social media: Facebook
Head of the organisation: Etelvino José Armando, Executive Director
Email: email hidden; JavaScript is required
Tel: (+258) 852049446 / (+258) 842710077
Languages: Portuguese
Describe your organisation's work linked with the UN Convention against Corruption
IDC is a Civil society organization that identifies itself with the objectives and pillars of the United Nations Convention Against Corruption, especially chapter II on prevention. Since its inception, IDC has launched a number of activities aimed at combating corruption. On a local level, IDC has been triggering several initiatives focusing on lectures, public debates, awareness campaigns and is currently preparing a video production on the various manifestations of corruption in Mozambique, focusing mainly on the preventive component.
Furthermore, in addition to the content embodied in the UNCAC, IDC works on the dissemination of prevention information based on the valuation of good practices locally accepted and in keeping with ethical, moral and religious principles. Our focus for these activities is through various artistic manifestations of an educational and preventive nature, theatre, arts and sports.
Therefore, in addition to the various manifestations of the UNCAC in the country, IDC is currently working on the production, edition and dissemination of UNCAC contents in the form of books, brochures, posters and audio-visual material, especially on prevention.