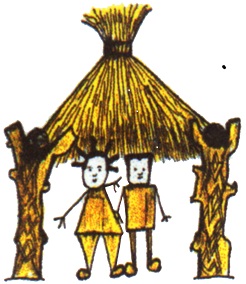 Country: Gambia
Website: Twitter, Facebook
Focal Point: Michael O. Davies, CEO
Email: email hidden; JavaScript is required
Tel: +220 2059924
Languages: English, French
General description of your work in the prevention of and the fight against corruption
Monitoring and studying various phenomena in society according to scientific methods;
Dealing with the repercussions of poverty and child suffering through the dissemination and promotion of the establishment of social platforms to address these issues;
Attention to issues of social structure and its components of religions, cultures, tribes and peacebuilding;
Serving issues of selective groups such as young people, children, families, communities etc.
Rights promotion and protection activities of monitoring and analysis of the impact of corruption on child development;
Collaborating with governmental and civil society organizations for the establishment of effective and efficient social platforms to fight corruption and increase social inclusion programmes, rights protection and promotion of children and members of their families.
Describe your organisation's work linked with the UN Convention against Corruption
The IICP is committed to the fight against corruption, to advocate for the protection of rights and to the promotion of children, including through members of their family. The organisation is in a Special Consultative Status with UNECOSOC since 2011. IICP took leadership in the fight against corruption in The Gambia by organising a national coalition and in advocating for civil society involvement in the UNCAC review process. The organisation's chief executive initiates weekly anti-corruption articles in the local newspaper "The Point" and is currently contributing to the drafting of the first national survey on perception of corruption in The Gambia. The organisation is an active member of Anti-Corruption Coalition Gambia and Anti-Corruption International The Gambia.