17 May 2023 –
Proceeds of corruption are often hidden and laundered through complex and opaque legal structures, which pose overwhelming obstacles to recovery attempts. While only a fraction of the estimated stolen funds have been recovered so far, the issue has gained much attention in the last years, and three main objectives have been identified: fighting against organized crime and kleptocratic practices, doing justice and bringing reparation to victims of corruption, and mobilizing resources for development goals. Echoing these concerns, the Europe network dedicated its 7th regional meeting on May 4, 2023 to reflecting on the role of civil society organizations in asset recovery and the challenges they face. Close to 40 participants from European UNCAC Coalition member and affiliated groups, as well as partner organizations from the United States, took part in the meeting.
Asset recovery – a pillar of the UNCAC
Asset recovery refers to the process by which the proceedings of criminal activities are seized by judicial authorities and ideally returned to their rightful owners or, at least, to the people in the origin countries of these stolen funds. It involves three main stages: 1) identifying and tracing, 2) freezing and confiscating, and 3) recovering and returning the assets. The global framework for asset recovery experienced a turning point with the adoption of the United Nations Convention against corruption (UNCAC) 20 years ago. Asset recovery is one of the fundamental principles of the Convention and Chapter V (articles 51 to 59) is fully dedicated to this topic. 
The European Union is currently preparing a new directive on the freezing and confiscation of proceeds of crime to update the directive of 2014, to reinforce the powers of asset recovery offices and facilitate cross-border cooperation. At the same time, different and new approaches are being explored at the national level to seize the assets of those accused of misappropriation of public funds. Criminal justice can be complemented by civil tools, such as the confiscation of assets without a criminal conviction (also known as non-conviction-based forfeiture) and other alternative mechanisms. At the end of the process, the Global Forum for Asset Recovery (GFAR) Principles and the Civil Society Principles for Accountable Asset Return developed by CiFAR provide guidance for an effective return of assets to ensure they reach the affected populations and do not find their way back into corruption networks. In fact, although asset recovery is led by States, civil society plays an important role, following the inclusive spirit of the UNCAC. Civil society organizations can, for instance, urge governments to cooperate at the international level, undertake strategic litigation and provide information to the courts, and put transparency and accountability at the center of asset recovery and restitution.
From strategic litigation to a new asset recovery law in France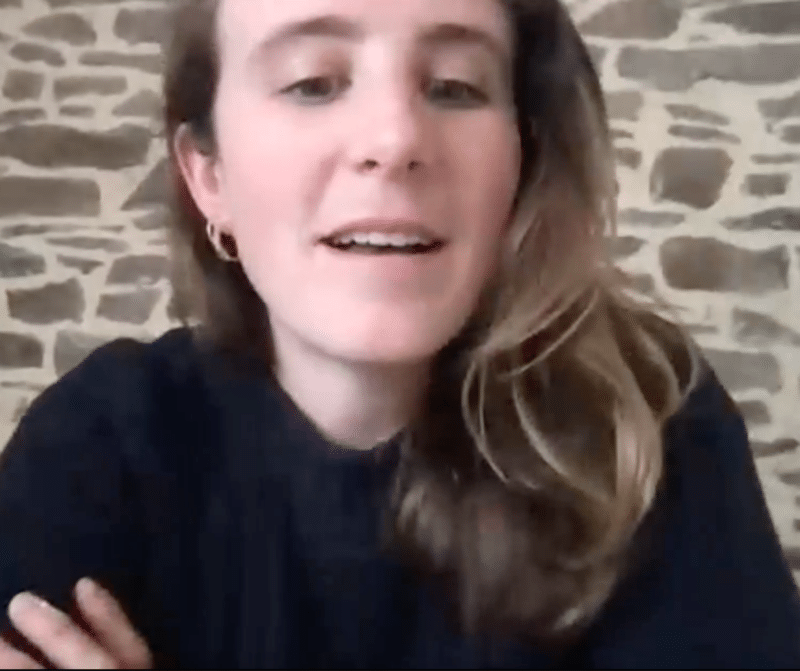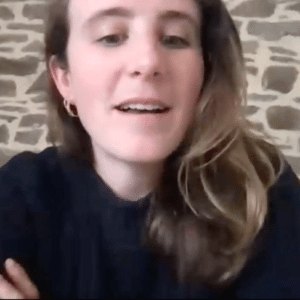 Sara Brimbeuf, Head of Illicit Financial Flows Program at Transparency International France (TI France), laid out the 10-year battle for asset recovery the organization waged alongside other civil society partners such as Sherpa. This battle started in 2007 and has led to two major achievements: the recognition of legal standing for French civil society organizations in corruption cases and the adoption of an innovative model for the return of stolen assets.
How did France achieve this? To a large extent, this is a success story of civil society perseverance, combining strategic litigation and advocacy. The so-called "ill-gotten gains" cases began with a criminal complaint from a group of organizations, outraged by a civil society report documenting how a number of foreign leaders sheltered fortunes in France. The first criminal complaint was dismissed, as well as the second, lodged by TI France a year later. The main obstacle was that French civil society organizations were not admitted as civil parties to initiate a judicial inquiry in this type of situations, where the main victims were the people of other countries, or the countries themselves. TI France took the case to the highest court. The Supreme Court's recognition of French anti-corruption associations' ability to have legal standing in corruption cases in November 2010 was a historic milestone in the advancement of asset recovery globally. The decision was enshrined into hard law three years later.
In parallel, TI France and Sherpa advocated for the creation of a specific framework that would allow authorities to return assets seized in France to the people of the state of origin. This mechanism for the recovery and confiscation of property should work even when a court or competent authority of the concerned country fails to engage in judicial action in France, as foreseen by the UNCAC. The ability to bring such cases to justice was all the more important as they involved countries where foreign leaders accused of misappropriation of funds were still in power. In August 2021, soon after the first foreign leader was convicted in France for money laundering in connection to the embezzlement of public funds, the French parliament adopted legislation on responsible asset restitution, even without a request from the foreign country affected. In practical terms, the law foresees the creation of specific budgetary lines and establishes that the sums must be allocated to cooperation and development purposes. It also guarantees transparency, accountability, and inclusion of civil society organizations in the asset restitution process.
Sara Brimbeuf concluded that the "ill-gotten gains" cases opened an avenue to fight grand corruption in France and enhanced the capacity of civil society organizations to advocate and litigate in that area. As of today, France provides legal standing for anti-corruption associations and is about to return confiscated assets to Equatorial Guinea and Syria. The challenge for civil society has evolved  to monitoring those processes and to ensuring they live up to the principles of transparency and accountability. 
Non-conviction based forfeiture of assets based on sanctions in Ukraine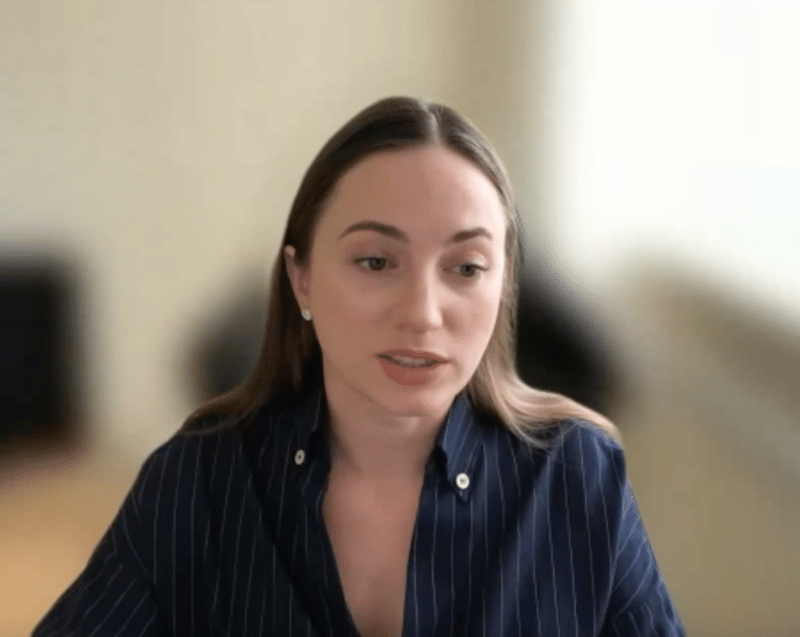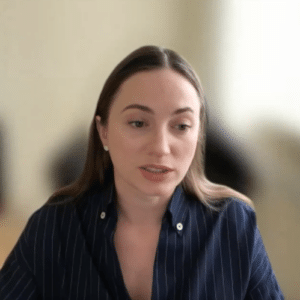 Over one year into the full-scale invasion of Russia in Ukraine, the question of who should pay for the losses and for the country's reconstruction has led Ukrainian authorities to develop a particular model for asset confiscation. The Chairwoman of the Institute of Legislative Ideas (ILI), Tetiana Khutor presented this mixed model of a civil procedure within a court hearing, which builds on foreign examples and has benefited from civil society expertise including that of ILI.
States such as Italy, Georgia or the UK have established different legal options for the confiscation of illicit funds when there is no court conviction, a system known as "non-conviction based forfeiture". Nonetheless, most of these models require that criminal charges have been filed. For instance, in the United States, assets of a Russian individual charged with sanctions violations were recently confiscated and will be transferred to Ukraine. However, the starting point in Ukraine was the acknowledgment that waiting for criminal charges against individuals supporting the aggression, as a precondition to confiscate their assets, would not yield results given the extreme circumstances. Therefore, another type of non-conviction based forfeiture was developed, connected to sanctions.
What does this model look like? The first step is a sanction in the form of an asset freeze, imposed on an individual by the National Security Defense Council of Ukraine. Funds are initially frozen on the grounds of danger to national security and taking into account resolutions of the United Nations General Assembly, the Security Council and other international instruments. Subsequently and under current martial law, the Ministry of Justice may identify the assets belonging to the sanctioned person and file a lawsuit with the High Anti-corruption Court to initiate a judicial procedure for their confiscation. If the Court concludes that significant damage to the national security and integrity of the country was caused or facilitated by the individual, confiscation of the assets is approved. All seized funds are transferred to a special compensatory fund and other assets, such as factories, buildings, vehicles or shares in corporate entities, go to the general State Property Fund. With 18 confiscation rulings so far, the Parliament is considering a draft law to improve the rights of the defendant and to enhance the legitimacy and proportionality of the proceedings.
Can this model be implemented in other jurisdictions? According to Tetiana Khutor and ILI's comparative research on international approaches, only Canada has adopted legislation that allows for the confiscation of assets of both sanctioned persons and states, in particular when acts of significant corruption or systematic human rights violations have been committed. In any case, other countries considering a similar way of civil confiscation of assets based on sanctions should define a legal framework that channels confiscation applications in court, ensures due process and a fair trial, and balances the rights of the parties. 
A civil society network safeguarding Uzbekistan's stolen assets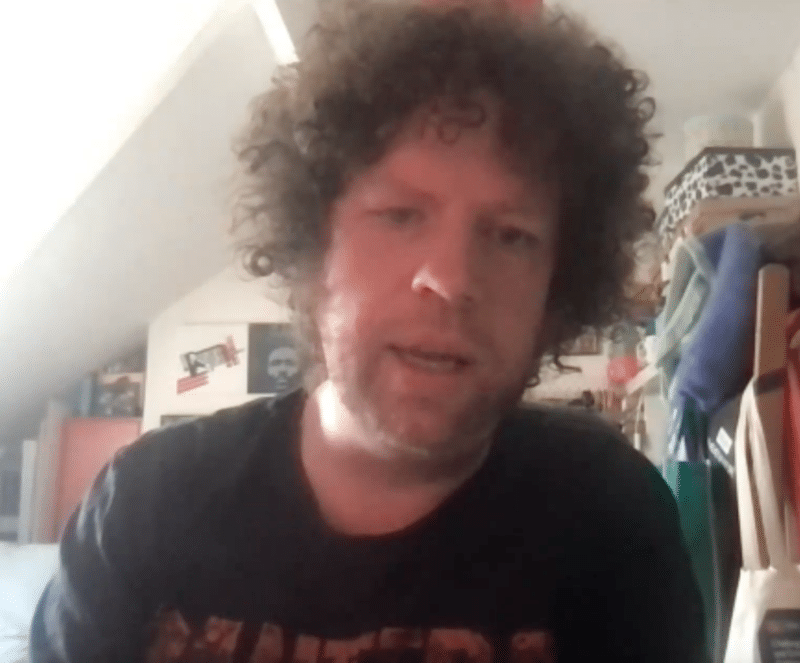 Kristian Lasslett, Professor of Criminology at Ulster University and Chair of the Uzbek Asset Return Network presented the mission of this civil society network and the challenges it faces. The Uzbek Asset Return Network aims to support the seizure of public assets stolen from Uzbekistan, in line with the GFAR principles of return. Over the past four years, its primary activity has revolved around recovering the assets illicitly obtained by Gulnara Karimova, daughter of the first President of Uzbekistan who was in power from 1991 until he passed away in office in 2016, leaving a weak rule of law and a poor human rights track record. For two decades, Karimova was an official within the Ministry of Foreign Affairs on paper, but in practice, she was one of the main political authorities of the country. Kristian Lasslett explained that Karimova abused her public roles for a range of illicit ends, one of which was soliciting large-scale bribes from multinational telecommunications companies in exchange for gaining access to the Uzbek market. It is estimated that about one billion US dollars worth of bribes were paid by foreign telecommunications companies.
A major leak to the Swedish media in 2012 exposed the corruption scheme and triggered efforts to seize these assets – primarily domiciled in Switzerland, but also in other countries such as Belgium and Ireland and involving entities and accounts in several other jurisdictions. Two main parallel processes were kicked off: the United States Department of Justice began civil asset forfeiture, and Switzerland started its own criminal-based asset forfeiture against the assets domiciled in Switzerland. While authorities are being proactive and part of the assets have been seized, too many interested actors claiming them pose considerable obstacles to their return to the Uzbek people. The first challenge is that, even when Karimova was ultimately imprisoned in Uzbekistan for organized crime offenses, she (successfully) appealed the asset forfeiture process in Switzerland. The second challenge is linked to the company Zeromax. By the time it was dissolved in 2010, the company operated mainly in Uzbekistan but was registered in Switzerland. It left behind hundreds of creditors from Germany, Brazil and Russia, among other countries, who argue that Zeromax was owned by Gulnara Karimova and they are entitled to reparation if the Swiss prosecutor succeeds in seizing the assets from the telecommunications bribery scheme. The third challenge comes from Uzbekistan, where a number of public officials as well as top business executives expect that any returned funds will be invested in areas they will profit from.
Against this backdrop, what has the Uzbek Asset Return Network been aiming to do? And what can civil society do? Kristian Lasslett put forward five key points. Firstly, the network has been proactive in pressuring the different mandated authorities in Switzerland, the United States and other jurisdictions to take action. Secondly, the network provides regional expertise to help the Swiss prosecutor understand kleptocratic systems in Central Asia. Thirdly, they have been advocating for proper transparency guarantees in the return of assets. In particular, this involves monitoring the safe return of 131 million US dollars seized by Swiss courts through a United Nations trust fund, after an agreement was reached by the governments of Uzbekistan and Switzerland.
Regarding this Uzbekistan Vision 2030 Fund, and as detailed by the Coalition's Managing Director Mathias Huter, the UNCAC Coalition has been engaging with Switzerland, Uzbekistan and the United Nations office in Tashkent, which provides the Secretariat of the Fund, to support the creation of a Civil Society Advisory Committee (CSAC) and contribute to ensure that the Fund's projects advance the Sustainable Development Goals in Uzbekistan. The Fund is currently in its start-up phase. It is the first time that a so-called UN Multi-Party Trust Fund is used for asset recovery and may serve as a role model for other asset return efforts. 
Multilateral cooperation and enhanced controls on the enablers in the USA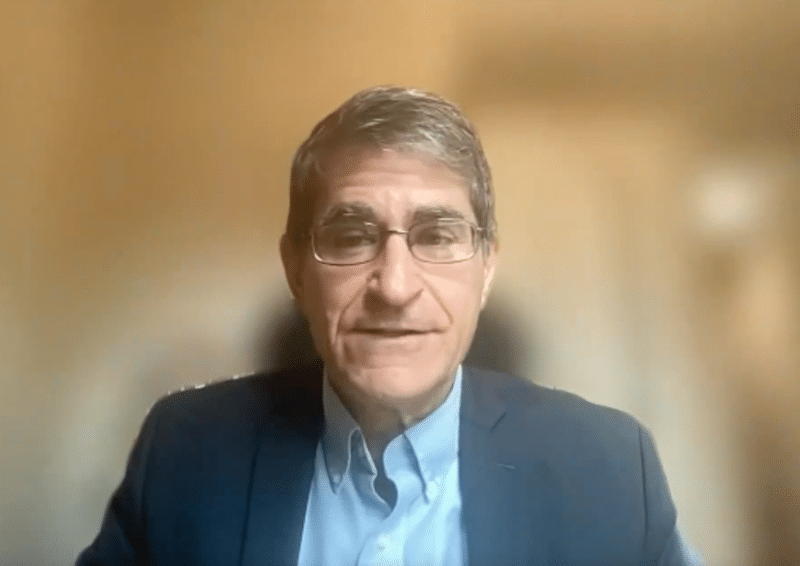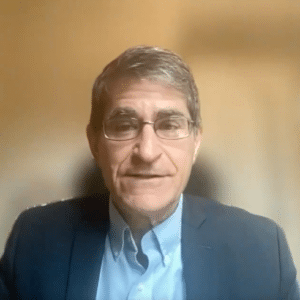 Gary Kalman, Executive Director of Transparency International US, presented the state of play of the fight for financial integrity and asset recovery in the United States, and addressed the issue of enablers of corruption and money-laundering. The country is among the easiest jurisdictions to hide illicit assets as it is one of the largest economies with countless investment opportunities and ranks 1st on financial secrecy, all of which have long made it a prime destination to establish an anonymous company.
In 2021, on the occasion of the first US Summit for Democracy, the US government declared corruption a top national security concern and developed the first United States Strategy on Countering Corruption. Since then, Congress enacted the Corporate Transparency Act with widespread endorsement across the political spectrum, and the US Treasury Department adopted rules on beneficial ownership information reporting that will enter into effect in January 2024. All companies and entities created in or registered to do business in the United States will have to report who owns and controls them. According to Gary Kalman, it is a good step forward that will capture a wide variety of businesses, although the directory will not be public; a concession made by civil society to at least obtain that this information would be collected in a database. 
What is still missing and something TI US advocates for are new rules for the real estate sector, which lacks anti-money-laundering checks and is a main entry point for illicit financial flows into the US, even in rural areas. Draft rules include establishing compliance programs, collecting beneficial ownership information, checking the source of funds in real estate transactions, and reporting any suspicious transactions. Another rule TI US is calling for relates to the private investment sector, which is massive yet largely unregulated. Finally, passing the Enablers Act would close a last gap but the US Senate blocked this major anti-money laundering bill at the end of 2022. Nevertheless, non-governmental actors hope the legislation will move forward through alternative means.
With regard to asset recovery, the country's track record is mixed. Over the last ten years, US courts have restrained 3.2 billon dollars but only returned 150 million dollars. TI US is following the work of various governmental task forces, such as the Russian Elites, Proxies, and Oligarchs (REPO) task force primarily concerning Ukraine. According to Gary Kalman, the main problem for asset recovery are not legal hurdles in sharing information, but political will and clear consequences. For instance, the main incentive for banks to comply with the Bank Secrecy Act, the main anti-money laundering law in the US, are significant monetary penalties. When it comes to lawyers, accountants and real estate agents, the rules that will be adopted should include criminal penalties. Additionally, civil society's watchdog role is important to monitor that any recovered funds are returned and put to good use. And to be meaningfully involved, civil society needs to have access to information and resources. 
Way forward for civil society organizations wishing to engage on asset recovery
In the discussion, participants of the regional meeting highlighted persisting challenges and gave recommendations on first steps to take for civil society organizations wishing to get involved in asset recovery. The greatest obstacles mentioned were the lack of transparency and of political will. These result, for instance, in shortcomings in beneficial ownership transparency of companies, when arguments of privacy rights are instrumentalized to hide stolen assets and corruption, in a lack of information on open judicial cases, and in the absence of a global, public database to track where frozen assets are at in the process of being returned.
With regard to ideas and resources, participants recalled that:
The use of registries in tracking down assets is unquestionable. Under jurisprudence of the European Court of Human Rights, journalists and social watchdogs should be able to search, for instance on the land registry, if the government has traced down assets linked to persons on sanctions lists. 

Cooperation among civil society organizations is essential to undertake strategic litigation on complex, transnational cases, as well as to benefit from resources and expertise. 

The UNCAC Coalition's

Asset Recovery Working Group

is open for members and partners from civil society.

The UNCAC Coalition Working Group on Victims of Corruption has created an

international database on corruption damage reparation and legal standing

, presenting in which jurisdictions around the world citizens and civil society organizations have legal standing in corruption-related cases. 

Transparency International France published in 2022 the comprehensive

Handbook for asset restitution

. It includes indicators to measure the degree of transparency, accountability, and inclusiveness at each stage of the asset recovery process.

CiFAR

proposes many resources on its website to build capacity on asset recovery. The specialized organization advocates for accountability and transparency in all phases of asset recovery and for ensuring that civil society has a useful role in such processes. 

The

seizure tracker

, created by the Institute of Legislative Ideas is a dynamic map to monitor confiscation processes around the world related to Ukraine.

The ongoing

2nd cycle of the

UNCAC Implementation Review Mechanism

, focusing on preventive measures of corruption and asset recovery, is an ideal opportunity to research on and advocate for transparent and accountable asset recovery. What is at stake is not only to punish the perpetrators of corruption-related crimes

by seizing illicit gains but to make sure that funds go back to the states from which they originally came and compensate the affected people. Check out your country's UNCAC review status on our

UNCAC Review Status Tracker

, and get involved!
More than 30 civil society organizations from countries around the world have reported on their country's legal framework and implementation of asset recovery measures in Coalition-supported Civil Society Parallel Reports on UNCAC implementation, identifying good practices and deficiencies, as well as recommendations for more effective asset recovery at the national level.
If you are a civil society activist from Europe and would like to become involved, please contact our Regional Coordinator Ana Revuelta Alonso at
email hidden; JavaScript is required
.