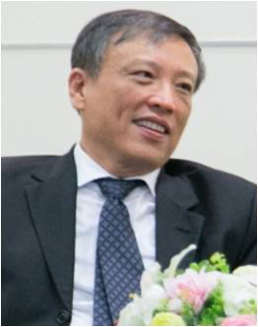 Organisation: Transparency International Taiwan
Name of Organisation's Representative: Jen-Hui Hsu
Website: http://www.tict.org.tw/
Email: email hidden; JavaScript is required
Country: Taiwan
Which seat are you nominating for? East Asia, Central Asia and Pacific Regional Seat
Profile of Organisation
Transparency International's National Chapter in Taiwan (TI-Chinese Taipei, TICT) was established in 2002. As an accredited national chapter, TI-Taiwan has built a well-known reputation for connecting anti-corruption networks in Taiwan. It has completed many polls and anti-corruption research. It assisted the government to complete the accomplishment of anti-corruption institutions. Its members, all volunteers, are mainly from the academic community, especially from the field of political science.
Organisation's Experience
The Taiwanese Government has been implementing the UNCAC for several years. TI-Taiwan provides a lot of assistance and gains  experience. It's the reason the TI-Taiwan can be a competent member. For example, the recent Integrity Platform for Public constructions in Taiwan is what we advocate and promote. The platforms make government procurement more open and transparent while improving public governance. This has inspired us to become more involved in UNCAC Coalition activities and to share our experience.
Top Three Priorities to Achieve for the Coalition
To share Taiwan's experience of integrity platform of public procurement.
To share Taiwan's anti-corruption and transparency mechanisms and actual cases.
To enhance the cooperation with other members.
Profile of Candidate
Jen-Hui Hsu, the Chair of TI-Taiwan, is a Professor of the Shih Hsin University. He received his Ph.D. in public administration, University of Southern California. He is a famous scholar who was temporarily seconded by the Central government to serve as deputy minister of Finance. As a chair of TI-Taiwan, he has accumulated a lot of anti-corruption experience and contacts. He will be a qualified candidate.