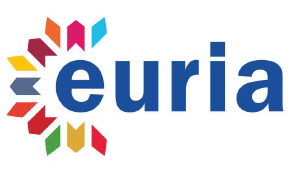 Country: Greece
Website: Facebook
Focal Point: Dimitris Ziouvas, President
Email: email hidden; JavaScript is required
Tel: +306944788384
Mission and vision
EURIA is a youth-led organisation aiming to promote integrity in Greece and in South-Eastern Europe. EURIA received the 2016 Sheikh Tamim bin Hamad Al Thani Anti-Corruption Excellence Award in support of UNODC in the category Youth Innovation.
General description of the CSO work in the anti-corruption area
EURIA, through its project 'Anti-Corruption Youth Greece' has been leading the fight against corruption in Greece in the age group 13 – 40. The Greek anti-corruption youth network is conducting street work and doing school and university anti-corruption trainings, raising awareness in the Greek youth communities. EURIA is one of the major actors in anti-corruption youth policy making in Greece.
As a strategic partner of the European Commission for youth integrity and ethics in Greece, EURIA has successfully led two anti-corruption projects for the European Social Fund (ESF), Directorate-General for Employment, Social Affairs and Inclusion.
Specific description of the CSO work in relation to the UNCAC
EURIA is doing advocacy to improve anti-corruption measures targeting youth in Greece in compliance with Art 13 UNCAC. EURIA's President participated in the 6th Session of the UNCAC COSP (2015) and EURIA was a participating member of the UNCAC Coalition at the 7th Session of the UNCAC COSP (2017).
Specific description of the CSO work in relation to the review mechanism of the UNCAC
During the UNCAC review of Greece by Ireland and Gabon in the framework of first review cycle 2010-2015 and the related country visit (3-6 November 2014) EURIA's president Prof Dimitris Ziouvas was interviewed by the review team as a representative of civil society and a leading anti-corruption academic.
EURIA has also been interviewed by the Council of Europe during its anti-corruption reviews of Greece.
If you or someone from your organis[multilanguage_switcher layout="drop-down-icons"]ation has participated in a workshop on UNCAC and its review mechanism organized by UNODC/ UNCAC Coalition, please indicate who, when and where
EURIA's President, Prof Dimitris Ziouvas, has participated in:
UNCAC COSP 6 (St Petersburg)
UNCAC COSP 7 (Vienna)
10th intersessional meeting of the Open-ended Intergovernmental Working Group on Asset Recovery (Vienna, 25-26 August 2016)