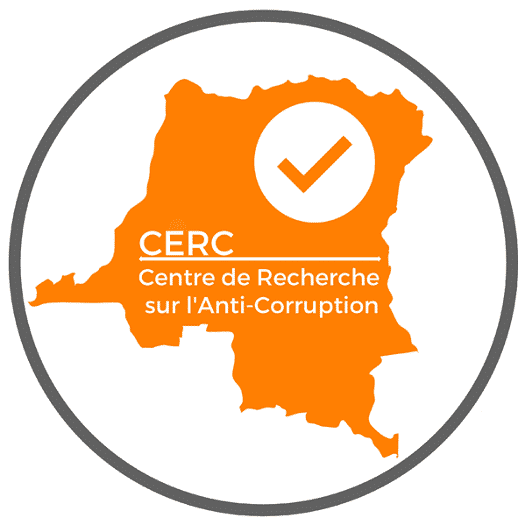 Country: Democratic Republic of the Congo
Website: https://anticorruption-center.org/
Social media: Twitter, Facebook, Instagram, LinkedIn
Focal Point: Heri Bitamala, Executive Director
Email: email hidden; JavaScript is required / email hidden; JavaScript is required
Working language/s: French, English
Mission
Our mission is to advance knowledge on the causes and consequences of corruption and support the development of new anti-corruption policies and initiatives in the Democratic Republic of the Congo.
Indicate the priority areas your organization is working on
Human Rights, Democracy, Peace and Security, Governance, Gender and Inclusion, Elections, Anti-Corruption.
Highlight your organization's most important achievements over the past two years
On January 2018, we launched the Advocacy and Legal Advice Center (ALAC), based on a model developed by Transparency International (TI), implemented in more than 30 countries throughout the world, and adapted to the specificities of the Congolese context. The ALAC project has permitted CERC to mobilize pro bono lawyers in charge of handling corruption cases. Programs on local radio stations have also broadened the reach of ALAC to people living outside Uvira city. For the year 2018 more specifically, 193 people contacted ALAC to obtain legal advice. These contacts were made via our CERC office, via a dedicated WhatsApp number and email. The high rate of reporting is attributable to awareness-raising activities, as well as the broadcasting of radio segments and communication materials, which have improved ALAC's visibility.
We launched in December 2018 an online platform called 'People Choosing Integrity' to better highlight the voice of people who actively engage in promoting integrity, through the Integrity Building mapping feature. This platform produces a monthly mapping update for live incidences of corruption and integrity building initiatives, increasing the capacity of 'People Choosing Integrity' to provide focus and expert analysis of data on corruption and integrity building.
In June 2018 we supported an Integrity Exchange Workshop in Bukavu, with 6 local integrity builders coming together from across the South-Kivu and North-Kivu provinces to discuss the current and future prospects for integrity.
By 2020, we helped 9000+ schoolchildren to get better services and infrastructure, such as school buildings and clean water, through rights-based approaches. Our network of schools has monitored over 79 projects and education infrastructures with a total value of more than USD 30 million. Our anti-corruption and integrity building model fixed on average over 33% of problems identified by local monitors through cross-sectorial collaboration and the empowerment of change makers.
Provide a specific description of your organization's work in anti-corruption
CERC focuses it efforts on communities where projects and services are undermined by fraud, corruption and maladministration. The approach we implement is a response to three common reform challenges in countries where corruption is widespread:
How to undertake reforms in country contexts where the top
political and administrative leadership is not wholly committed to system change, and where it faces organized, entrenched resistance to reform both the civil service and among powerful
economic interests;
How to deliver tangible and meaningful change in politically meaningful timeframes; and
How to engage citizens, especially young people, to be constructive agents of change.
Share any anti-corruption activities your organization was involved in over the past two years
Student Acting for Honesty, Integrity and Equality (SHINE) is a community monitoring project that aims to promote transparency and social accountability in the Congolese educational sector by mobilizing and engaging students to track the provision of services in secondary schools.
Between 2017-2020, the program supported 810 students, 106 teachers and 53 principals from 54 secondary schools, and empowered them with resources and skills to combat inefficient and corrupt education services and infrastructure projects in Uvira and in Bukavu. They worked together to advocate for and implement solutions ensuring drinking water is accessible and clean, schools accessible and safe, education accessible to children at risk of exclusion, and sorting our rubbish collection in urban areas.
The Integrity Club members have been supporting the school administration to spot problems and solve them together. Though it was a difficult job, club members were highly effective in improving teachers' attendance in schools. Teachers now meet their annual plans, the quality of education has improved, and children are taught in an effective way. This has a direct impact on their lives and future. Their work can be shown to have benefitted over 500,000 people through improved services and infrastructure.
Describe your organization's work in relation to the UNCAC and the UNCAC review mechanism
As an ordinary member of the UNCAC Coalition, CERC is involved in the production of a forthcoming parallel civil society report, covering all articles of the second UNCAC review cycle, namely Chapters II (preventive measures) and V (asset recovery). In addition, we advocate with the government for the effective implementation of the recommendations of the United Nations Convention against Corruption in the Democratic Republic of the Congo.