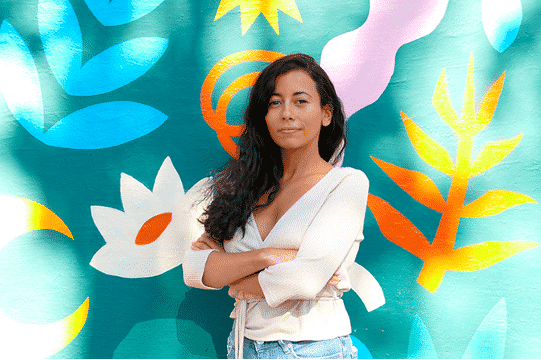 Organization: Sherpa
Name of Organization's Representative: Chanez Mensous
Website: https://www.asso-sherpa.org/accueil
Email: email hidden; JavaScript is required , email hidden; JavaScript is required
Country: France
Which seat are you nominating for? Europe Regional Seat
Profile of Organization
Fighting new forms of impunity linked to globalization
Sherpa carries out advocacy, strategic litigation, legal research and capacity building activities, in order to strengthen economic actors' accountability and build up a legal framework that better protects the environment, communities and human rights.
To implement these activities, Sherpa brings together lawyers, legal experts, academics and many other experts who support its action by putting forward an innovative approach to law.
Our success stories
Sherpa has already obtained legislative, political and judicial successes with practical impact on the definition of the global economy, such as the law on the duty of vigilance, the implementation of restitution mechanisms for the proceeds of corruption, the conviction of individuals in ill-gotten gains cases, or the indictment of multinationals.
Sherpa initiates ground-breaking litigation and formulates innovative recommendations to transform the law towards greater protection of populations and the environment.
Read more on: https://www.asso-sherpa.org/mandate
Organization's Experience
Tackling illicit financial flows
Sherpa fights Illicit Financial Flows (IFFs): corruption, money laundering and tax evasion. We work notably on ill-gotten gains cases, financial intermediaries' liability, the fight against tax havens and transparency in extractive industries.
Whether it is money from corruption or tax evasion by multinationals, IFFs are a major development issue for emerging countries, losing more than fifty billion dollars each year. These IFFs deprive developing countries from resources that could be used to finance much-needed public services, ranging from security and justice to basic social services such as health and education. While illicit financial flows exist in all countries – and produce victims everywhere – their social and economic impact on developing countries is even more serious, worsening the debt burden of states.
Sherpa's position as a UNCAC Coalition member, alongside other NGOs, has enabled us not only to share our expertise and actions directed towards tackling grand corruption but has also permitted us to strengthen our network and close collaboration with other CSO's and organization which share the same goal. Since the beginning of u collaboration with the UNCAC Coalition, we have shared numbers of statements, participated to strategical developments of the UNCAC Coalition and kept the member updated with our ongoing projects.
Top Three Priorities to Achieve for the Coalition
 Ensuring fair restitution of stolen assets through the promotion of  binding legal instruments in France.
Tackling new forms of IFFs by targeting financial intermediaries.
Bring legal strategic actions and advocacy to hold individuals and companies accountable for participating/taking advantage of IFF.
Profile of Candidate
CHANEZ MENSOUS – ADVOCACY AND LITIGATION OFFICER
A lawyer specializing in banking and financial law and PhD candidate in European law, Chanez joined Sherpa as a legal advisor at the illicit financial flows department. After a career of nearly four years in a bank, in an asset management company as well as in international law firms in Paris and Luxembourg which allowed her to acquire a good understanding and expertise of supervision issues related to banking and finance, she started academic research on European financial law and the financial stability of the EU and teaches European law at the university as well as at Sciences Po Paris.
Chanez joined Sherpa in 2019.