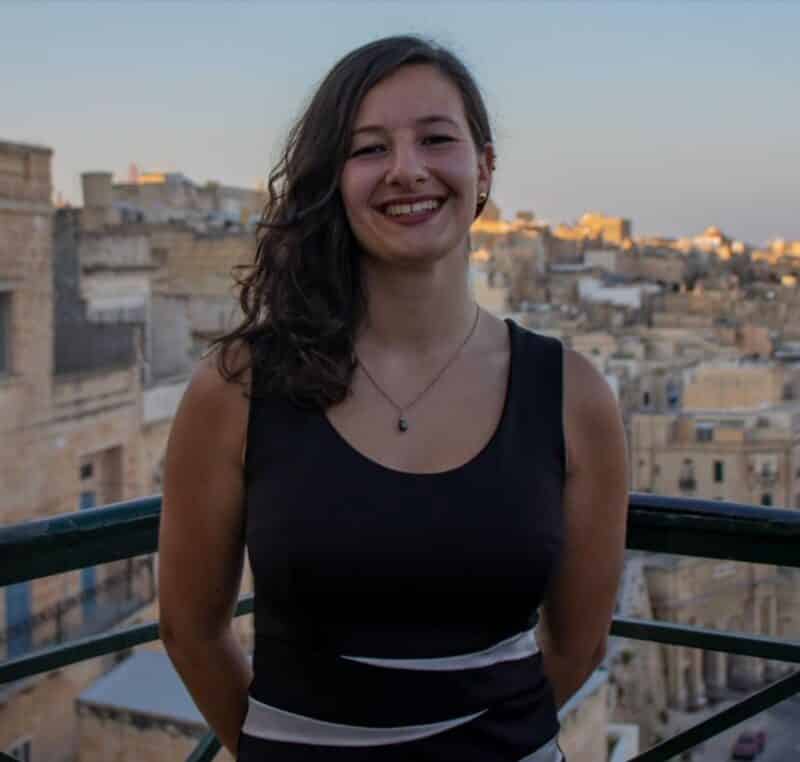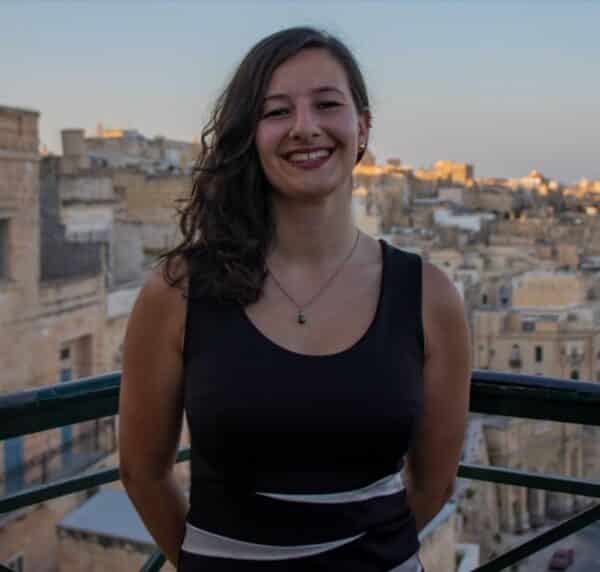 Organization: The Daphne Caruana Galizia Foundation
Name of Organization's Representative: Roberta Spiteri
Website: https://www.daphne.foundation/en/
Email: email hidden; JavaScript is requiredtion
Country: Malta
Which seat are you nominating for? Europe Regional Seat
Profile of Organization
The Daphne Caruana Galizia Foundation is a social purpose non-profit organisation registered in Malta. It was set up on 15 April 2019 by Daphne's husband and sons.
The Foundation endeavours to seek justice for the assassinated investigative journalist, Daphne Caruana Galizia, as well as to engage in initiatives or advocacy work that strengthens the rule of law and media freedom in Malta. This work is being done because it is impossible to isolate Daphne Caruana Galizia's assassination from systemic corruption, institutional and state capture, and the collapse in the rule of law in Malta. For all these reasons, the Foundation has a wide mandate to attack these perennial issues and fight for the principles of democracy using journalism as well as all available legal and political mechanisms.
The Foundation also aims to do the following:
support efforts to protect investigative journalists by closely collaborating with advocacy groups and international organisations that help us to improve early-warning systems and international protection mechanisms;
support efforts to achieve full justice in targeted killings of journalists by forming more robust investigative models for future cases;
promote a culture of public interest litigation in Malta by establishing and supporting a network of public interest litigation lawyers that use national, supranational and international mechanisms to ensure democratic accountability; and
support independent non-partisan media by promoting the growth and resilience of independent investigative journalists.
Organization's Experience
Since its inception in 2018, the Foundation has been at the forefront in the fight for justice and accountability for Daphne Caruana Galizia and for her stories uncovering corruption at the highest level of government in Malta with regional and global reach. The Foundation has worked, and continues to work, with several NGOs in Malta and internationally, as well as with specialised legal experts who have guided the Foundation and Daphne's family along the path for justice and accountability. In parallel, the Foundation is Transparency International's National Contact Point for Malta, collaborating on its advocacy programmes.
To further its mission, the Foundation has set up two principal long-term projects:
Malta Investigative Journalism Centre (MIJC), a collaborative platform for journalists working on investigative stories, which launched earlier this year with the Passport Papers project;
Malta's first

Public Interest Litigation Network (PILN)

, an access to justice initiative, bringing together a network of lawyers to act as counsel to victims of human rights violations, as well as taking on 'victimless' crimes such as cases involving corruption. Through this project, the Foundation aims to transfer the skills it has acquired using national, supranational and international mechanisms throughout its campaign for justice, to other anti-corruption activists, lawyers, and human rights defenders with the aim of empowering others and mobilising civil society action nationally and internationally.
Top Three Priorities to Achieve for the Coalition
Freedom of expression / freedom of information / investigative journalism
Beneficial ownership transparency
The participation of civil society in anti-corruption efforts
Profile of Candidate
Roberta Spiteri is a Legal Officer at The Daphne Caruana Galizia Foundation. She is a graduate of the Faculty of Laws, University of Malta and holds an Advanced LLM in Public International Law from Leiden University. As Legal Officer she has monitored and analysed substantive legal and policy issues relating to anti-corruption and beneficial ownership transparency and has led the organisation of Malta's first national stakeholder exchange on the state of beneficial ownership transparency in Malta in partnership with Transparency International. She is also responsible for filing freedom of information requests and for supporting lawyers who are part of the Public Interest Litigation Network, an access to justice initiative led by the Foundation, with legal research and coordination. Moreover, she has investigated companies involved in bribery and corruption and pursued legal remedies before international bodies.
Roberta was previously a legal consultant for an international law firm where she monitored corruption cases in Europe, worked on anti-corruption sanctions applications and conducted open-source investigations of cases relating to human rights violations and international crimes, financing of atrocities, bribery and corruption. She speaks fluent Maltese, English and French and has a working knowledge of Spanish and German.
Substitute:
While Roberta will be the lead/main representative for the Foundation, we would like to have Matthew Caruana Galizia as a substitute just in case Roberta is occasionally unable to attend any of the meetings.