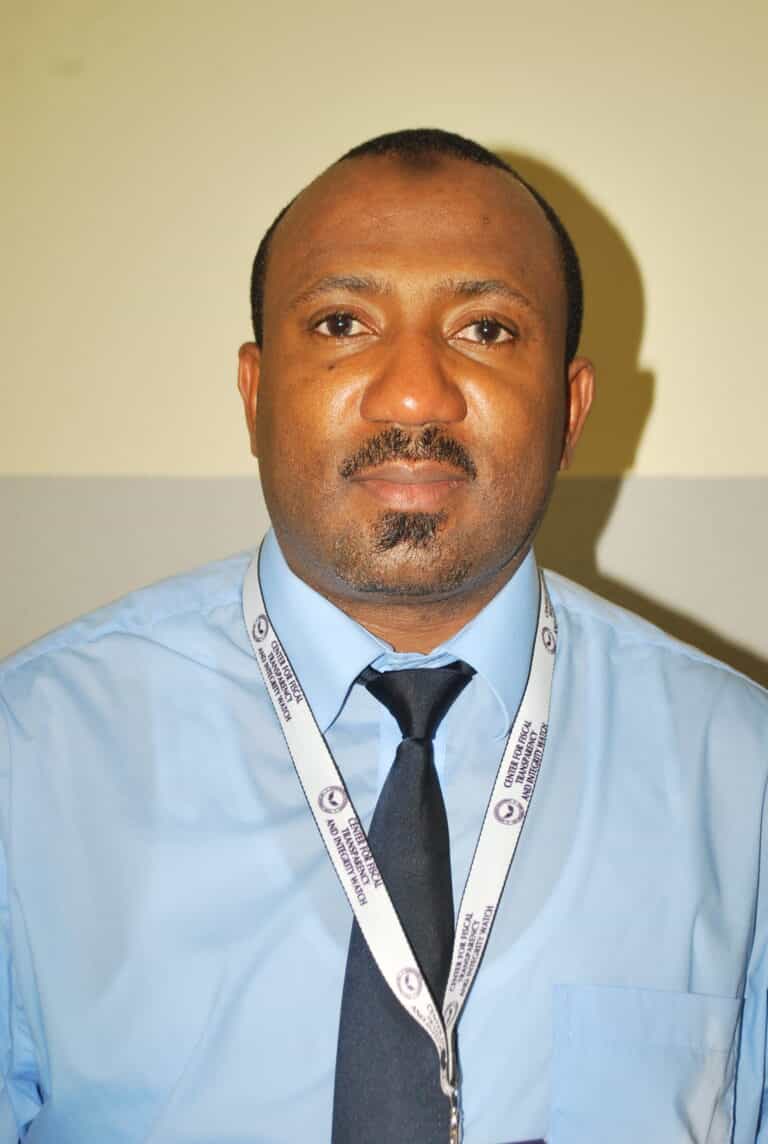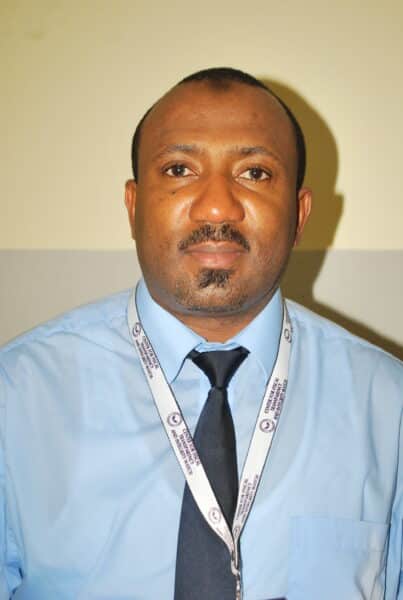 Organization: Center for Fiscal Transparency and Integrity Watch (CeFTIW)
Name of Organization's Representative: Umar Yakubu
Website: https://www.fiscaltransparency.org
Email: email hidden; JavaScript is required
Country: Nigeria
Which seat are you nominating for? Sub-Saharan Africa Regional Seat
Profile of Organization
The Center for Fiscal Transparency and Integrity Watch is a non-governmental and non-partisan organisation established in 2016 in Abuja, Nigeria, to promote accountability and transparency within the public sector. In achieving its objective, the centre develops technological solutions to monitor public sector expenditure; conduct research to address varieties of issues, and strengthen the integrity mechanism of public institutions. It also serves as a credible hub for resources related to the criminal justice system, such as crime (corruption), compliance and asset recovery.
Our primary focus areas are anti-corruption, fiscal transparency, access to information, and public sector integrity. The Center has undertaken various measures against corruption-related activities in Nigeria's public sector through conducting research – aligning with global recommendations & practices, engaging in preventive programmes, and proffering innovative & technological solutions.
We promote means of using innovative and technological tools to improve processes that will increase access to information and provide relevant skills to critically analyse data. We assess public institutions on Public Service Principles and Integrity Management Framework to address instruments, processes and structures that strengthen the integrity of public officers and institutions.
Organization's Experience
Since its establishment, CeFTIW has partnered with other civil society organisations and other anti-corruption agencies to conduct workshops on the passage of the Anti-corruption bills, such as the Witness Protection and Management Bill, and Whistleblowers Protection Bill amongst others – to protect those who uncover and report on corruption matters and encourage whistleblowers, and also provide training and workshops for identifying and curbing Money Laundering and Financing of Terrorism (ML/FT).
The Center has championed the implementation of Nigeria's National Anti-Corruption Strategy (NACS) by Ministries, Departments and Agencies (MDAs) through its 'Strengthening Anti-Corruption Environment in Nigeria (SACEN)' project- supported by the MacArthur Foundation, by working closely with the Federal Ministry of Justice; Senate Committee on Anti-Corruption & Financial Crimes and House Committee on Anti-Corruption. CeFTIW provides the NACS implementation strategy action plan for all sectors and stakeholders in the fight against corruption in Nigeria's public fora. In collaboration with Nigeria's Senate Committee on Anti-Corruption, CeFTIW served as a secretariat to monitor the implementation of the NACS by MDAs.
Additionally, in line with the provisions of Article 7, Article 9, and Article 10 on the public sector, public procurement and management of public finances, and public reporting of the United Nations Conventions against Corruption (UNCAC), and other statutory commitments, CeFTIW developed Transparency and Integrity Index (TII) – an Index that measures public institutions' default disclosure of diverse classes of information as required by relevant statutes guiding their operations. The Index was built around five thematic areas, accessibility, fiscal transparency, procurement transparency, human resources management and inclusion, and access to information.
The Center funded the development and deployment of an Asset Recovery Database, which is domiciled in the Asset Recovery and Management Unit of the Federal Ministry of Justice.  The database host records of all assets forfeited to the Federal Government and their location. This project aims to improve transparency in the asset recovery and management processes in Nigeria in line with increasing asset recovery and accountability in the return of assets.
Top Three Priorities to Achieve for the Coalition
Providing strong policy direction: As a policy expert, Umar will use his experience in policymaking to promote effective policies to promote the objectives of the coalition.
Umar will utilize his established reputation to promote the activities and projects of the coalition within Nigeria and the sub-region.
As a resource person conversant with UNCAC provisions, and FATF's AML &CFT framework, Umar will drive projects aimed at successful implementation of the UNCAC provisions in Nigeria and beyond.
Profile of Candidate
Umar Yakubu specializes in the area of data science, criminal justice system and financial crimes. His core areas of expertise are policy formulation around corporate governance, criminal justice, anti-money laundering, combatting the financing of terrorism, anti-corruption, counter-fraud and national security.
His experience cut across both national and international levels. He has been a member of the National Risk Assessment Secretariat on Money laundering and Terrorism Financing in Nigeria; and also, one of eight (8) members that developed the National Anti-Corruption Strategy to be implemented by the Office of the Attorney-General of the Federation, Nigeria, from 2017-2021. Umar has consulted and researched for the Intergovernmental Action Group against Money Laundering (GIABA), United Nations Office on Drugs & Crime (UNODC) and the European Union (EU).
At the Sixty-Seventh (67th) United Nations General Assembly, he worked on the Sixth Committee (Legal Committee) to assess Nigeria's implementation of the United Nations Convention against Corruption (UNCAC) measures and other global and regional Instruments to combat corruption. He is also a member of the UNCAC Coalition-to monitor the implementation of UNCAC by Nigeria.
He has been involved in policymaking related to the legal and institutional framework of anti-money laundering and combating the financing of terrorism (AML/CFT) in Nigeria by serving on the Presidential Committee on Financial Action Task Force (PCFATF). He also worked on the technical committee that addressed FATF's strategic deficiencies, which got Nigeria delisted as a country of 'high-risk' by FATF in 2013.