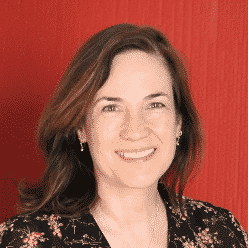 Organization: Access Info Europe
Name of Organization's Representative: Helen Darbishire; Substitutes: Rachel Hanna, Patricia González
Website: www.access-info.org
Email: email hidden; JavaScript is required , email hidden; JavaScript is required
Country: Europe / Spain-based
Which seat are you nominating for? International Member Organization Seat
Profile of Organization
Access Info Europe is a human rights organisation specialising in promoting and protecting the fundamental right of access to information. Access Info's mandate, as established by our statutes, is to promote and protect the right of access to information in Europe as a tool for defending human rights, for promoting public participation in decision making, and for holding governments accountable.
Access Info was founded on 26 June 2006 by European and international experts in access to information in order to meet the need in Europe for an organisation dedicated to promoting the right of access to information. Established as a not-for-profit, non-governmental association under Spain's Law on the Right of Association, the Ley Orgánica 1/2002, the registration was confirmed by decision of Spain's Ministry of Interior on 2 October 2006 (registration number 587828).
Headquartered in Madrid, Access Info's highly specialised team of around eight experts in the right of access to information, runs projects across Europe and globally. We are strongly committed to working in partnership with other organisations, and believe in the increased impact that organised networks such as the UNCAC Coalition can have.
Organization's Experience
Access Info has been closely involved in the UNCAC Coalition since around 2010, participating in COSP events (Vienna, Marrakesh) and other international anti-corruption meetings in liaison with the Coalition. We coordinated the European network during the period 2013-2015. We have continued to engage in drafting, supporting, signing, disseminating, and campaigning with Coalition statements and messages.
Access Info Europe is strongly committed to working on combatting corruption through advancing transparency. We have worked on many projects developing standards and conducting monitoring on levels of transparency in government sectors that are susceptible to corruption, such as public procurement. We also developed, with other organisations, the International Lobby Regulation Standards. We currently work on a number of projects related to opening public procurement and to local government transparency with an anti-corruption focus.
In its current membership of the CCC, Access Info has brought its extensive experience of working on UNCAC priority issues, including access to information, and of working with international organisations, including UN bodies, the OECD, and the Council of Europe's GRECO.
Top Three Priorities to Achieve for the Coalition
Contribute to the development and implementation of a new UNCAC Coalition strategy.
Raise the profile of the Coalition and support Coalition-led work designed to have an impact on country compliance with the UNCAC as well as actively mobilise governments to take a strong stand on rules, policies, and civil society engagement, in international fora, including the COSP.
Contribute to standard-setting, monitoring, and implementation by working in collaboration with other bodies, such as the Open Government Partnership in order to increase leverage and impact.
Profile of Candidate
Helen Darbishire, Founder / Executive Director: Helen is a human rights activist specialising in the right of public access to information, and the development of open and democratic societies with participatory and accountable governments. Helen is currently serving her second term as a member of the Open Government Partnership Global Steering Committee. Helen started her career a project manager at Article 19 (1989-1998), based in London and Paris. Then with the Open Society Institute (1999-2005) she directed programmes on freedom of expression and freedom of information based in Budapest and New York, before founding Access Info in 2006. Helen Darbishire has provided expertise to a wide range of non-governmental and inter-governmental organisations, including UNESCO, the Council of Europe, the OSCE, and the World Bank. Darbishire has previously served on the boards of a number of CSOs, including ALTER-EU, Fundación Civio (Spain), DATA (Uruguay), Diritto di Sapere (Italy, of which she is a founder), and the Request Initiative (UK).
Seconds / Substitutes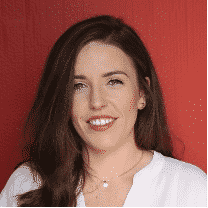 Rachel Hanna is a Legal Researcher and Campaigner with Access Info, focusing on transparency of spending of government funds, on open data, and other anti-corruption tools. Rachel has a degree in Civil and Common Law with Spanish studies from Queen's University of Belfast (2015), and a master in International Human Rights Law, specializing in the rights of unaccompanied foreign minors. Rachel has both national and international experience in human rights. In Belfast, she has worked with two local NGOs, promoting refugee rights and countering human trafficking. In 2017, she interned at the Executive Office of the UN Secretary General in New York, where she worked in the Sustainable Development Unit focusing on the nationalization of Sustainable Development Goals.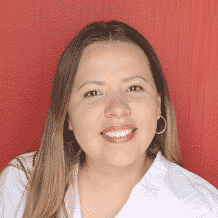 Patricia González is Legal Researcher and Campaigner with Access Info where she participates in projects on the right of access to information across the EU, with a special focus on Spain. A lawyer with a Master's Degree in Governance and Human Rights from the Universidad Autónoma de Madrid, she also holds a degree in Public Accounting with a specialization in Commercial Law. Prior to moving to Spain, Patricia worked in organizations dedicated to the protection of victims of government violence in Venezuela. Her commitment to the defence of human rights led her to work as a volunteer for organisations such as Doctor Yaso (Venezuela), which runs children's activities in hospitals, and Cesal (Spain), which teaches Spanish to young people in Africa.