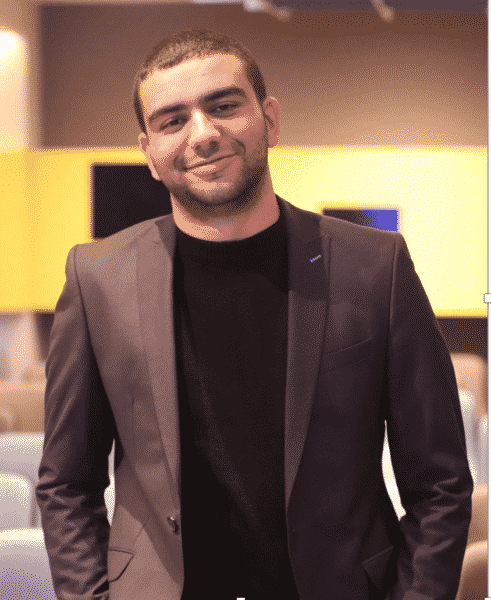 Organisation: I Watch Organisation
Name of Organisation's Representative: Mahdi Dahech
Website: www.iwatch.tn
Email: email hidden; JavaScript is required
Country: Tunisia
Which seat are you nominating for?  Middle-East and North Africa Regional
Profile of Organisation
I WATCH is a watchdog organization founded after the Tunisian Revolution in 2011. I WATCH is non-profit and independent organization that aims to combat financial and administrative corruption and enhance Transparency in political events and electoral process. It has been advocating for more transparency and openness in the work of the government. Starting from 2016, I WATCH started persecuting corrupt businessmen and government members and taking them to the court. The court cases are the results of investigations done by the Yakedh Advocacy and Legal Assistance Center ( YALAC).
As the elections are part of political events that needs to be monitored, I WATCH didn't miss any elections occasion since 2011 either by monitoring the E-day or the campaign finances.
In November 2013, I WATCH became official contact point for Transparency International in Tunisia and starting from 2019 I WATCH became an official chapter of TI.
During its journey fighting corruption, I WATCH minimised solitude risks by having more than 70 local CSOs partner all over the country. The partners get not only financial support for their projects but also technical assistance from I WATCH. In addition, I WATCH has built local authorities partnerships in order to increase transparency and accountability rate on local level.
Organisation's Experience
I WATCH has joined the coalition in 2012. Even before joining the coalition, I WATCH has supported its lobbying endeavours in both COSPs, in Marrakech and Panama. I WATCH has been involved with the self-assessment mechanism in Tunisia. I WATCH was one of the 5 organisation to work with the Government on the Self-Assessment Report. In addition, I WATCH has published a shadow report that has civil society insight on the UNCAC review mechanism in 2016,  and now it is part of the new shadow report.
Top Three Priorities to Achieve for the Coalition
Expand the outreach in the region by working with other NGOs and coalition members
Work on the UNCAC implementation within the states parties

Promote asset recovery
Profile of Candidate
Mahdi Dahech is part of I WATCH executive team since March 2018. Under supervision of the I WATCH leadership, Mahdi developed many skills related to researches, analyse, critical thinking and capacity building. He started as Regional Coordinator and responsible of I WATCH regional Office in Sfax (a city south of the capital) covering two other cities' territory. Starting from July 2020, Mahdi is occupying the position of the Accountability Program Manager.  The 3 main axes of the program are: 1- Accountability for public officials 2- Elections 3- stolen assets recovery.
The main objective of the Accountability program is to hold the public official accountable for their action on a national and local level. That's why Mahdi delivered training sessions about accountability to local CSOs and public officials. In addition to leading research teams on accountability reports such as the shadow report about the UNCAC,  and the Meters'report about the performance of the government.
During his time in I WATCH, Mahdi delivered several trainings to more than 50 local CSOs and public officials about Local governance, Access to information, Elections and Accountability.