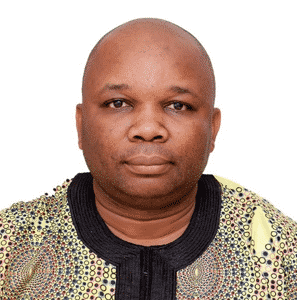 Name: Igwe Anthony Jude Uche, PhD
Email: email hidden; JavaScript is required
Country: Nigeria
Which seat are you nominating for? Individual Member Seat
Candidate's Experience
Dr. Uche Igwe had a doctorate degree in politics with a specialization in legislative ethics and political corruption. He has been an active member of the coalition for many years and had once served in the coordination committee. He is an experienced political analyst who has worked for many government and non-governmental organisations. He has consulted for World Bank and the Department for International Development (DFID) in Nigeria. He is a prolific writer who has the right contacts to take the work of UNCAC to the expected levels both nationally and globally.
Top Three Priorities to Achieve for the Coalition
Improved diversity and networking within the African continent and beyond
Mainstreaming UNCAC activities to other initiatives like the Open Government Partnership (OGP).
Raising awareness for multi-disciplinary approaches to corruption and anti-corruption during and after coronavirus pandemic.
Profile of Candidate
Uche Igwe
Uche Igwe has a PhD in Politics from the Sussex Centre of Corruption at the University of Sussex in Brighton. Before that, he obtained a Masters in Governance and Development at the Institute of Development Studies at the same University. He has been an active member of the coalition for more than twelve years. He is a prolific writer and respected commentator on issues of corruption and anti-corruption in his country, Nigeria. He was the pioneer civil society liaison officer at Nigeria Extractive Industries Transparency Initiative (NEITI) and was communications adviser to Open Government Partnership (OGP), Nigeria and the World Bank. He was once a Chevening Fellow on Government Relations with NGOs and Civil Society at the University of Glasgow, Scotland and Africa Policy Scholar at the Woodrow Wilson International Centre for Scholars, Washington DC, USA. He brings in a wealth of experience working with diverse stakeholders that will bring value to the work of UNCAC and the anti-corruption movement nationally and internationally.