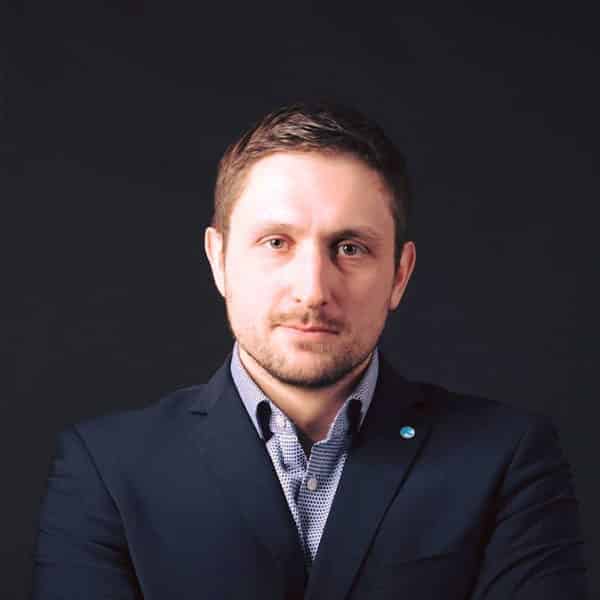 Organisation: Transparency International Ukraine
Name of Organisation's Representative: Andrii Borovyk
Website: https://ti-ukraine.org/en
Email: email hidden; JavaScript is required
Country: Ukraine
Which seat are you nominating for? Europe Regional Seat
Profile of Organisation
Transparency International Ukraine (TIU) is an accredited chapter of the global movement Transparency International with a comprehensive approach to development and implementation of change for reduction of the corruption levels. Within its strategic priorities, TIU aims at mitigating corruption risks at the national and local level by increasing transparency and accountability in authorities' work, engaging the maximum number of allies as well as ensuring an effective system of punishment for corruption-related violations. Since 2014, the organization focused on monitoring of anti-corruption reform implementation, and anti-corruption policy advocacy within the launch of new anti-corruption bodies. TIU played a major part in the launch of the High Anti-Corruption Court. Our team has advocated proper functioning and reorganization of the National Agency on Corruption Prevention, Asset Recovery and Management Agency and Specialised Anti-Corruption Prosecutor's Office. TIU administered and transferred the public e-procurement platform ProZorro and e-auction platform ProZorro.Sale, e-Health and E-Data electronic systems to the government. The team of TIU currently works on the implementation of transparency in local self-government bodies through the Transparent Cities program. The organization executes oversight of compliance with public procurement legislation and the tenders' organization through ProZorro system via community united around the DOZORRO monitoring ecosystem.
Organisation's Experience
Transparency International Ukraine is actively involved in UNCAC-related activities. Representatives of TIU took part in the regular conferences of the UNCAC Coalition as well as held side-events with the support of the Stolen Asset Recovery Initiative (StAR). TIU Legal Department considers broader engagement in the Coalition's activities by conducting regular follow-up reports on the progress made in the implementation of the provisions of the UN Convention against Corruption in Ukraine. Among TIU activities, corresponding to the UNCAC priorities, are combating money laundering, criminalizing and prosecuting illicit enrichment in corruption cases as well as ensuring whistleblower protection. TIU has been actively promoting the establishment of the assets declaration systems for public officials as well as the supported establishment and proper functioning of the independent anti-corruption bodies.
Top Three Priorities to Achieve for the Coalition
Increase in civic collaboration with international organizations, embassies, IFIs to advocate the anti-corruption agendas in the respective countries.
Promoting cross-country collaboration in beneficial ownership transparency and verification in UNCAC countries.
Diversification and increase in funding sources for efficient strategy and Convention implementation.
Profile of Candidate
Andrii Borovyk – Executive Director
Andrii Borovyk has been Executive Director of Transparency International Ukraine since January 2019 (earlier, in 2016-2019, he worked as Chief Operating Officer in the organization). Within his management TI Ukraine team has grown from 18 to 40 people, delivering its goals in fighting corruption. Andrii has participated at several anti-corruption fora and contributed to putting Ukrainian agenda at the international arena through meetings with main stakeholders of Ukraine such as IMF, representatives of the Embassies, donor community and business. Andrii was a member of the Civic Oversight Council at the National Anti-Corruption Bureau of Ukraine (2018-2019) and Prosecutor General's Office Personnel Commission (2020).
He has contributed greatly toward the institutional development of the organization, coordinating fundraising activities that secured over USD 3 million to the organization in grants. Before taking a position at TI Ukraine he has worked as a Head of Administration Division in Reforms and Quality Assurance Unit in the General Prosecutor's Office with a team of Georgian reformers and as an investment analyst. He has huge experience in business consultation, investment analysis, and building business processes in the public sector.