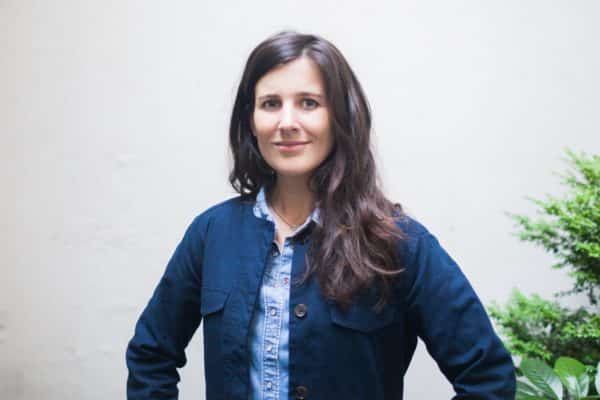 Organisation: Sherpa
Name of Organisation's Representative: Laura Rousseau
Website: https://www.asso-sherpa.org/accueil
Email: email hidden; JavaScript is required
Country: France
Which seat are you nominating for? Europe Regional Seat
Profile of Organisation
Sherpa (link to our website), founded in 2001, has set its mission to protect and defend victims of economic crimes drawing on the power of the law and to fight against the new forms of impunity linked to globalization. Our vision is to help build a world where law is in service of a more mindful globalization. Sherpa gathers an expert team of lawyers, using new legal tools, strategic litigation and advocacy campaigns, along with pro bono representation from committed international lawyers.
Sherpa has a program on Illlicit Financial Flows. Whether linked to corruption or to tax evasion by multinational corporations, illicit financial flows constitute a major challenge to development.
As the first NGO to file a complaint in France ill-gotten gains cases, Sherpa is active before French courts and authorities on the return of the proceeds of corruption (Rifaat Al-Assad case for example). It has an expertise on the role of financial intermediairies in money laundering and tax evasion schemes and is an active member of the French Tax Havens Platform. Finally, Sherpa also advocates for a better protection for whistleblowers as the founding member of La maison des lanceurs d'alerte, a French NGO created on the issue.
Organisation's Experience
Sherpa is one of the two French national member organisations to the UNCAC alongside with Transparency International France.
After years of membership to the coalition, Sherpa is ready to exercise further responsibilities in the UNCAC coalition and share our expertise and experience.
Top Three Priorities to Achieve for the Coalition
Insisting on the role of financial intermediaries in corruption and money laundering schemes.  Banks, law firms, accounting and audit firms, are often the gate-keepers of corruption. The UNCAC coalition should analyse the lack of implementation of preventive AML measures in the finance industry.
Developing innovative solutions for an inclusive and transparent return of proceeds of corruption.The anti-corruption community should develop synergies with local NGOs from the State of origin of the assets and development NGOs and experts for a greater legitimacy of anti-corruption efforts. We need to emphasize the role of civil society in monitoring the return process.
Guaranteeing access to domestic justice for anticorruption stakeholders. Anticorruption NGOs are often at the forefront of the judicial battle. However, the admissibility of their claims is often refused, The UNCAC should not only advocate for the adoption of private anticorruption lawsuits into domestic law but also provide capacity-building to local anticorruption NGOs
Profile of Candidate
Laura Rousseau – Head of Sherpa's Illicit Financial Flows Program
Laura Rousseau is the Head of Sherpa's Illicit Financial Flows program.She is a legal expert specialized in international and European law, she joined Sherpa in 2018.
Previously, she worked for 4 years in the field of money laundering and terrorism financing prevention for an important public institution. Prior to this experience, she worked as an analyst in the financial security sector for an investment bank and for an energy trading platform. Laura also acquired an extensive criminal litigation experience with a law firm in Paris.
Her work at Sherpa focuses on financial transparency and integrity to tackle illicit financial flows, i.e corruption, money laundering and tax evasion.
Laura Rousseau has brought Sherpa's recommendations through advocacy campaigns or strategic litigation on :
the accountability and liability of financial intermediaries in corruption and tax evasion schemes ;
the protection of whistleblowers ;
the confiscation and return of the proceeds of corruption (regarding Rifaat Al-Assad's ill-gotten gains for example).
She made several interventions on those matters for media interviews, lectures or auditions before national institutions and international panels (https://www.asso-sherpa.org/category/sherpa-dans-les-medias).