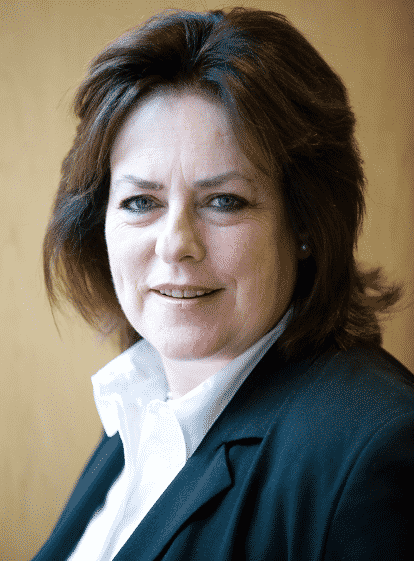 Organisation: Protimos
Name of Organisation's Representative: Fiona Darroch
Website: www.protimos.org.uk
Email: femail hidden; JavaScript is required 
Country: UK, USA, Africa
Which seat are you nominating for? International Member Seat
Profile of Organisation
Protimos works with marginalised and impoverished communities where corruption ultimately does the greatest damage.  By building in-country legal hubs, by training and supporting the professional development of local lawyers, we enable such communities to use the law to protect their social, economic and environmental interests.  In all areas of development where these community interests are engaged, the risk or actuality of corruption may threaten or corrode the future of our community clients.  Through our Judicial Action Group (JAG), judges continue to develop their awareness of corrupt practices in the legal system as being a key, strategic concern.  In our Green Light Programme, Protimos creates contractual relationships which are corruption proofed by a monitoring and certification process.
Protimos first engaged with anti-corruption work in May 2003. Fiona Darroch, having been commissioned by TI to publish an account of corporate corruption trials in Lesotho, presented in Seoul, with the Attorney General of Lesotho. Since then, Protimos' anti-corruption work is undertaken internationally (Iraq, Turkey, South Africa, Lesotho, Tanzania, Sudan, Sierra Leone).
If elected, then our place on the UNCAC Coalition's platform would immeasurably strengthen what we can contribute to the international eradication of both grand and petit corruption through the rule of law.
Organisation's Experience
Protimos has been a member of the UNCAC Coalition since its inception, with a particular interest in corporate corruption, and its wide ranging consequences, arising out of our extensive work in this area.  Our Director of Law has published extensively on corporate corruption, and the challenges of prosecution. Protimos contributes to the anti-corruption dialogue, both through its legal partners, and with other disciplines (anthropologists, sociologists, agronomists, economists, environmentalists), to the continuing need for improved understanding of the nature of corruption. This cross disciplinary thinking leads to a deeper understanding of corruption, which will lead to its eradication.
Protimos has spent the early years of its membership of UNCAC in embedding its Rule of Law work into its three programmes.  Sustainable Development Goal 16 firmly anchors the Rule of Law as a means by which the SDGs can be effectively achieved. Protimos espoused the Rule of Law in 2002, at WSD in Johannesburg.  Its commitment is unchanged. We believe that effective detection, corruption and prosecution of corruption is completely essential to the effective Rule of Law.
Top Three Priorities to Achieve for the Coalition
We would like to enjoin the Coalition membership in gathering up a body of evidence which re- evaluates the domestic civil and common law prosecution of corruption, inviting the assistance of NGO UNCAC Coalition members' use of mobile phone information technology (for example designed by 'ExCiteS' technology from University College London), contributing to UNCAC's body of work in relation to Chapter III (Articles 15 – 42) directly, and then indirectly to International cooperation Chapter IV (Articles 43 – 50) and Technical assistance and information exchange Chapter VI (Articles 60 – 62).
We then seek to contribute specifically to the development of the Rule of Law principles which defend society against the canker of corruption, by increasing UNCAC understanding as to why prosecution of corruption is less efficient and effective than it might be.
As a legal organisation, we cannot lobby or advocate, but the unique nature of our organisation of lawyers allows us to work with lawyers internationally, to increase the efficiency and success of corporate corruption prosecution by shared experience, shared challenges and shared capacity.
Profile of Candidate
Fiona Darroch – Director of Law
Fiona is a barrister at law in the United Kingdom. She is Director of Law at Protimos. Her anti-corruption work began in 2002 when she was instructed to advise on aspects of the UK government's grant concerning an export credit insurance to an allegedly corrupt multi-national corporation which sought to build a dam in South Eastern Turkey.  Protimos' anti-corruption portfolio  includes training and publication on anti-corruption issues in South Africa, Iraq, Lesotho, etc.
Whilst she understands and respects the economic compulsion of infrastructure development imperatives, it is over the course of her career, and in her work with indigenous, marginalised and often impoverished communities that Fiona has grown to understand the subtle and insidious demands of short term commercial or infrastructure development, in which corporate business planning fails to travel at the same rate as community engagement or political expediency. Corporate and state interests can supersede community interests, in the short term.  Protimos works to 'level the playing field', by ensuring that international and constitutional law prevails in the battle for competing prosperous interests.