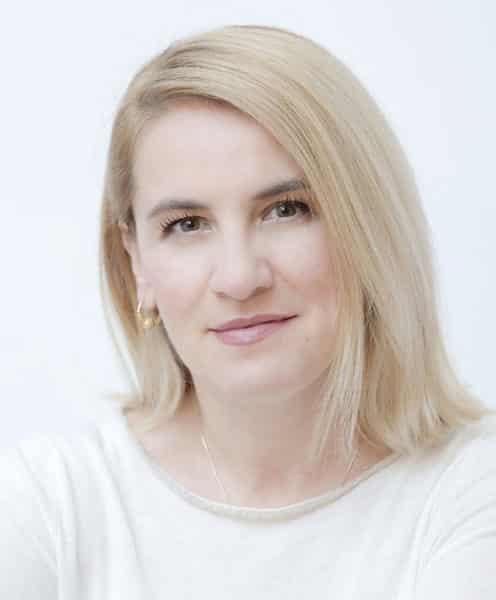 Organisation: Center for Investigative Reporting (CIN)
Name of Organisation's Representative: Leila Bičakčić
Website: www.cin.ba
Email: email hidden; JavaScript is required
Country: Bosnia and Herzegovina
Which seat are you nominating for? Europe Regional Seat
Profile of Organisation
CIN is the only organization in Bosnia and Herzegovina dedicated exclusively to producing investigative reporting for the people of BiH. It may be the country's most independent media organization because it does not take funds from political parties, organized crime figures, oligarchs or any questionable sources. CIN was started in 2004 based on the model of US not-for-profit media organizations, trying to bring western-style investigative reporting into traditional media scene of BiH. Today, CIN is an independent media agency, dedicated solely to investigative reporting on topics including corruption, embezzlement of public funds, illicit enrichment, hidden assets recovery, public procurement fraud, and other corruption-prone issues. CIN maintains the highest professional media standards including carrying worldwide media insurance because it frequently reports on organized crime and other public corruption which can lead to harassment lawsuits worldwide. All of our stories are published on our web page (www.cin.ba) and re-published by local and regional media outlets, including international publications. CIN stories led to a policy change, removal of public officials from their positions, prosecution, recovery of funds and assets.
Organisation's Experience
All of CIN activities are directly linked to UNCAC principles and areas of focus: by following the money and reporting on wrongdoings of public officials, CIN is promoting a need for increasing transparency and raising a bar on corruption involvement; as a media agency, we are promoting free access to information and necessity of public access to public documents with every story; by insisting on independency in our reporting, we are encouraging citizens to report wrongful actions they have knowledge about, and a number of our stories are a direct product of whistle-blowers – by reporting on issues reported by citizens, we are protecting citizens from any problems they might suffer if they came out with the issue themselves.
Top Three Priorities to Achieve for the Coalition
We are solid believers that maximum transparency of public processes is the most effective
Way to fight corruption. By insisting on transparency of public funding, it is easier to monitor how money is being spent, and it is harder to embezzle money with public oversight. In that context, we believe that priorities should be as follows:
Insisting and promoting proactive transparency of public documents, particularly of fiscal nature
Promoting asset declarations' verification for all public officials, including civil servants
Strengthening protection for whistle-blowers by reducing time frame for prosecuting crimes reported by whistle-blowers and securing funding to cover living expenses throughout the process
Profile of Candidate
Leila Bičakčić – Founder/CEO
Leila Bičakčić is one of founders and CEO of the Center for Investigative Reporting (CIN), first investigative center to be established in the Balkans. Today, CIN is an independent media agency dedicated to investigating and reporting on corruption, organized crime and nexus between political elites and criminal circles. Leila is responsible for strategic and programmatic planning, fundraising, outreach and donor relations, overall administration and financial management. Her expertise is in public finance, budget monitoring, conflict of interest, transparency and accountability and free access to information. Prior to CIN, she worked for OSCE, UNICEF and the American Bar Association (ABA/CEELI), where she spent nine years as finance manager and trainer. A Sarajevo native, she studied basic physics and economics at the University of Sarajevo.