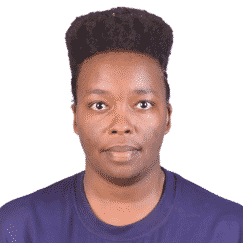 Organisation: ABUCO – Transparency International Burundi
Name of Organisation's Representative: Ella Ndikumana
Website: www.abucotiburundi.org
Email: email hidden; JavaScript is required
Country: Burundi
Which seat are you nominating for? Sub-Saharan Africa Regional Seat
Profile of Organisation
ABUCO-TI Burundi is a chapter of Transparency International. It contributes to building a society that guarantees consumer rights and transparency, free from all forms of corruption.
In addition, it carries out activities related to the implementation of the UNCAC and its review mechanism, advocates for the revision of the anti-corruption law with a view to improving national anti-corruption measures in conformity the UNCAC, and for legislation on whistleblower protection.
Organisation's Experience
On behalf of ABUCO-Transparency International Burundi, Ms Ella Ndikumana participated in several meetings and trainings in order to implement UNCAC. See below the examples.
April 12, 2019: Participation in East Africa Civil Society Roundtable on Fast-tracking UNCAC implementation, in Addis-Ababa organized by UNODC
March 20-23, 2018: Participation in Regional Workshop: Follow up to the workshop on Fast-tracking the Implementation of UNCAC Implementation of recommendations, organized by UNODC in Arusha, Tanzania
March 21-23, 2017: Participation in Corporate Integrity Training organized by Transparency International's Business Integrity Program in Berlin, Germany,
February 14-17, 2017: Participation in Regional Workshop on Accelerating the Implementation of the United Nations Convention against Corruption organized by UNODC in Nairobi, Kenya
September 20-23, 2016: Participation in a Stakeholder training workshop on the UNCAC and its review. Vienna, Austria organized by UNODC (certificate received)
September 2016: Online course on the 6 interactive learning modules of the "Fighting Corruption" tool on the private sector provisions of the UN Convention against Corruption. This is an online course organized by UNODC (Certificate received).
In addition, Ms Ella Ndikumana participated in the UNCAC Review Mechanism during the Country Visit of the Reviewing State Experts to Burundi on May 04, 2017.
Top Three Priorities to Achieve for the Coalition
Protection of Whistleblowers and Anti-Corruption Activists
Asset Recovery
Access to Information
Profile of Candidate
Ella Ndikumana – Executive Director
Ms. Ella Ndikumana is a lawyer and a development professional who supports the reform of the fight against corruption and the promotion of governance.
She has 10 years of experience in design, program management and fundraising as well as research on key development issues.
Its expertise is generally centered in Africa. She has developed in-depth knowledge on governance issues, collaborates with the main actors in the field of the fight against corruption and the promotion of good governance as well as the promotion of women's rights at the African level.
Currently, she is the Executive Director of ABUCO-Transparency International Burundi.