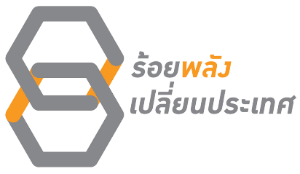 Country: Thailand
Website: thailandcollaborationforchange.com
Focal Point: Patrick Phongsathorn, International Relations Specialist
Email: email hidden; JavaScript is required
Tel: +66 946968477
Mission and vision
Thailand Collaboration for Change is an integrated mechanism working at a national level to create opportunities for social projects and organizations to bring about large-scale, sustainable change.
General description of the CSO work in governance and anti-corruption area
We work closely with the Anti-Corruption Organization of Thailand (ACT) to help scale their anti-corruption programs. We also work closely with the Corporate Governance or "CG Fund". This is an equity fund aiming to improve governance and anti-corruption standards by investing in listed companies based on strict corporate governance criteria. Further, 40 percent of asset management fees received by the Fund are set aside to support organisations promoting good corporate governance and combating corruption. Finally, we have recently founded the Thailand Collaboration for Civic Technology which we hope will be a platform for technological innovation in the realm of anti-corruption.