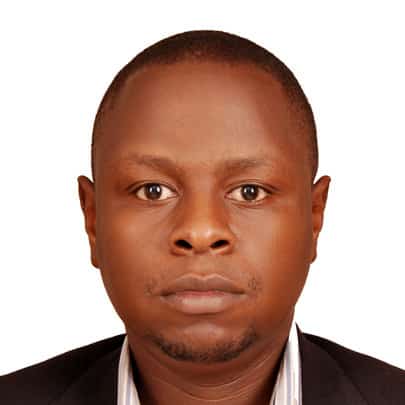 Organization: Anti-Corruption Coalition Uganda
Name of Organization's Representative: Marlon Agaba
Website: www.accu.or.ug
Email: email hidden; JavaScript is required, email hidden; JavaScript is required
Country: Uganda
Which seat are you nominating for? Sub-Saharan Africa Regional Seat
Profile of Organization
Anti-Corruption Coalition Uganda (ACCU) was formed in 1999, with the sole objective of providing a forum through which various anti-corruption actors can enhance their capabilities and act as one strong voice and force that can effectively engage the government on issues of corruption. The organization brings together like-minded organizations and individual actors whose pre-occupation is exposure and advocacy in the fight against corruption in Uganda.
ACCU works with national Civil Society Organizations engaged in the accountability sector. At the local level, ACCU works with and through 9 Regional Anti-Corruption Coalitions (RACCs) that are spread out in the various parts of the country. We also work with state agencies, media, academia, traditional and religious institutions, development actors, to advance governance and accountability agenda in Uganda.
As the leading anti-corruption CSO in the country, ACCU has the convening, coordinating and catalysing power to galvanize civil society around governance and anti-corruption. ACCU's interventions have impacted millions of lives in Uganda, through the implementation of over 35 projects. Our vision is to see "A transparent and corruption-free society". Our mission is "To empower citizens to actively and sustainably demand for transparency and accountability from public and private sectors".
Organization's Experience
ACCU, with support from UNDOC in 2011, conducted a study and engaged the private sector on adherence to the UNCAC. The overall objective of the program was to strengthen the voice of civil society at the national and international level to fight against corruption through the understanding of the UNCAC and its review mechanism, so as to promote human rights and good governance. The process involved participating in review meetings, drafting sessions and completing the report.
Anti-Corruption Coalition Uganda has over the years been a member and worked with the UNCAC Coalition, especially towards assessing Uganda's implementation of the UNCAC. In 2021, ACCU with support UNCAC Coalition, developed the CSO Parallel Report on Uganda's Implementation of the UNCAC, focusing on preventive measures and asset recovery.  We are currently undertaking engagements with key stakeholders on implementation of the report recommendations. We have also engaged the government of Uganda to publish online the self-assessment checklist and the full report, as well as signing the transparency pledge.
Top Three Priorities to Achieve for the Coalition
Strengthening information sharing and learning amongst coalition members.
Collaboration in the area of research and sharing of findings at the international level.
Working on joint projects and programs with other UNCAC members.
Profile of Candidate
Marlon Agaba possesses over 12 years of progressive experience in programme management, development communication and civic engagement in Uganda. He has worked with Anti-Corruption Coalition Uganda since 2015, first as the Communications Manager, later as Head of Programmes and currently as the Executive Director.  He holds a Master of Art in Journalism and Communication and post-graduate training in Project Planning and Management.
Mr. Agaba has enormous experience engaging governance and accountability actors in Uganda. He has provided input into several anti-corruption laws, policies and strategies in Uganda. He has wide experience engaging state and non-state actors on issues related to transparency and accountability. In 2021, Mr. Agaba led the team that developed the CSO parallel report on the implementation of the UNCAC in Uganda. He has designed several anti-corruption campaigns on issues including; voter bribery, wasteful public expenditures and implementation of anti-corruption laws.
Mr. Agaba has produced several studies, policy briefs and research papers on a myriad of contemporary issues. He is a regular panellist and pundit on mainstream media on governance issues in Uganda. He has consulted for several local and international organisations. He is also a regular panellist on government accountability platforms. He possesses impeccable experience in managing projects.